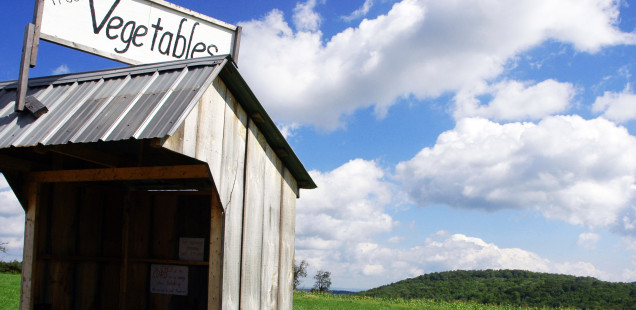 TIME TO THINK "DIRTY"
No longer winter, not yet spring… what to do, what to do… time to think Garden! When starting to plan your season's garden, it's best to start at the beginning – Seeds.
Not all seeds are created equal. Many of the inexpensive seeds that can be purchased anywhere are prepared with chemicals. And, most of those produce fruit in which their seeds cannot be planted the following year.
What do you think of when you hear Purple Haze? Deep Purple? Music in the late 60's? Early 70's? Nope. Think carrots, deep rich purple carrots. These seeds are available at Johnny's Selected Seeds, one of the top rated seed suppliers.
Other outstanding seed companies include: Seed Savers Exchange, Seeds of Change, Territorial Seed Co. and W. Atlas Burpee & Co. I would also recommend the ghostly all white "Cavili" zucchini available through John Scheepers Kitchen Garden Seeds.
"The act of putting into your mouth what the earth has grown is perhaps your most direct interaction with the earth." ~ Frances Moore Lappe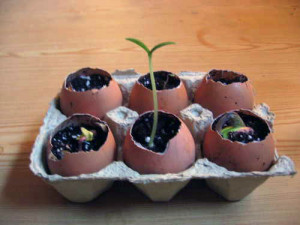 The next step is preparing your seeds. You can spend a lot of money on pods, trays and such. Or, you can recycle many items you already have on hand. You can make small newspaper pots using a small can or juice jar as a mold. Fold the newspaper to fit and fill with dirt. Fiber egg cartons make great seed starters. And, for an even better start, plant your seeds in an empty egg shell that sits snugly in the carton. Make sure you prick a hole in the bottom of the egg shell for drainage.
Growing your garden from seed can be a very rewarding experience. But not everybody has the time or patience to grow their own garden. Fortunately, the Pocono Mountains are home to hundreds of farms and many participate in CSA programs. CSA, Community Supported Agriculture, offers membership where you share the produce produced each week.
"When we learn to eat properly we begin to rebuild our bodies and to fulfill our purpose on this planet to grow in health, creativity, wisdom and compassion." ~ Dr. Ann Wigmore
There are a number of excellent CSA's in the Pocono Mountains from Green Dell Farm in East Stroudsburg to Yatsonsky Farm in Honesdale. Honesdale also offers The Anthill Farm.
The Anthill Farm is managed by Eusebius Skylar Ballentine. (Is that not the best name ever!) along with his siblings Rebecca, Stephen and Galen.  They purchased the old dairy farm in 2009. They operate four vegetable fields, several greenhouses and ten acres of fruit and nut trees. They have also added cattle, chickens and bees. Not only do they provide produce but also offer catering and workshops such as canning and preserving.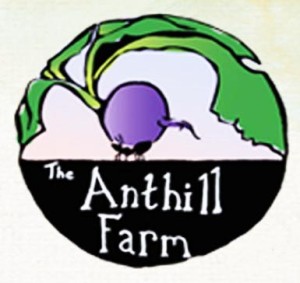 The Anthill Farm is now a multi-producer local distributor called the Lackawaxen Farm Co. Designed to create opportunities for farmers and local artisan producers while providing easier more reliable access to local farm products for consumers. You now have access to over 20 local farm producers. You can contact them at www.TheAnthillFarm.com.
For other farms in your area, I suggest you visit www.LocalHarvest.org. In addition to CSA's, they also provide a list of local Farmers Markets. Supporting local farms is not only healthier for you, it's healthy for our community.
They say you are what you eat. In which case, I am happy to be a purple carrot.
"Let food be thy medicine and medicine be thy food." ~ Hippocrates