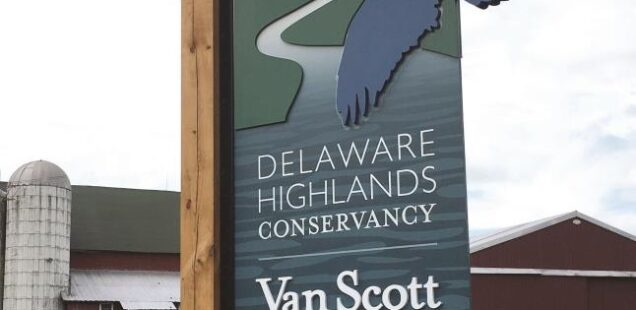 Van Scott Nature Preserve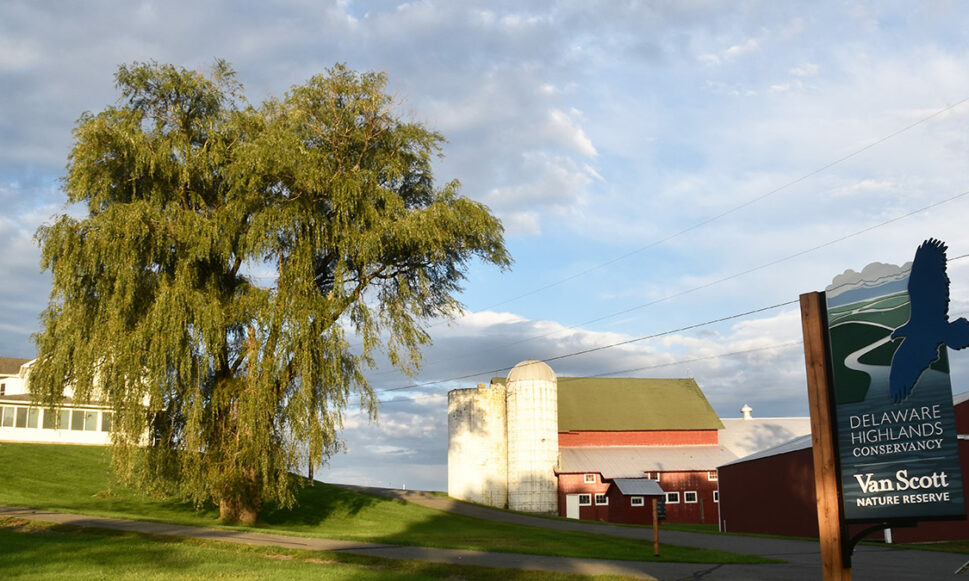 The 144-acre Van Scott Nature Reserve in Beach Lake, Wayne County, PA is the new headquarters of the Delaware Highlands Conservancy and a welcoming, accessible place for people of all ages to learn about, explore, and enjoy nature. It was donated by the Van Scott family in spring 2020 and has presented a once in a lifetime opportunity for the Conservancy to establish its first permanent headquarters and to create a center for conservation education.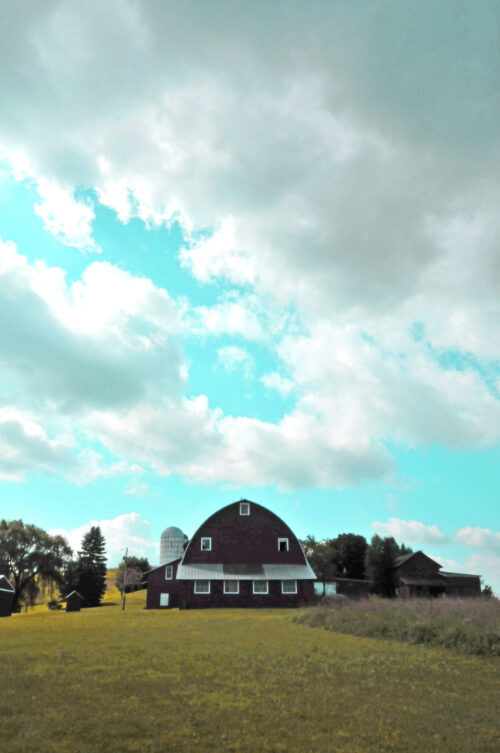 A former dairy farm, the property was first settled in the late 1700s and was purchased by the Van Scotts in 1994. As the stewards of this historic farm, the Conservancy will honor the land and the families who farmed it for generations while welcoming the public to visit, learn about our shared local history, and explore this beautiful Reserve.
The Reserve features more than three miles of publicly accessible walking trails through the woods and wildflower meadows, along with two ponds, wetlands and a tributary to Beach Lake Creek. The meadows provide important habitat for ground-nesting birds and pollinators like butterflies and bees, while the forests provide habitat for a variety of wildlife as well as help in protecting clean drinking water.
The Reserve is home to the Conservancy's year-round quality educational programming including hikes, nature walks, forestry and land management workshops, demonstration projects, and their popular winter Eagle Watch. Over time, other farm structures will be adapted for new and enhanced educational programs. Visit the website to book your program.
WINTER EAGLE WATCHING TOURS EVERY OTHER SATURDAY JANUARY & FEBRUARY 2022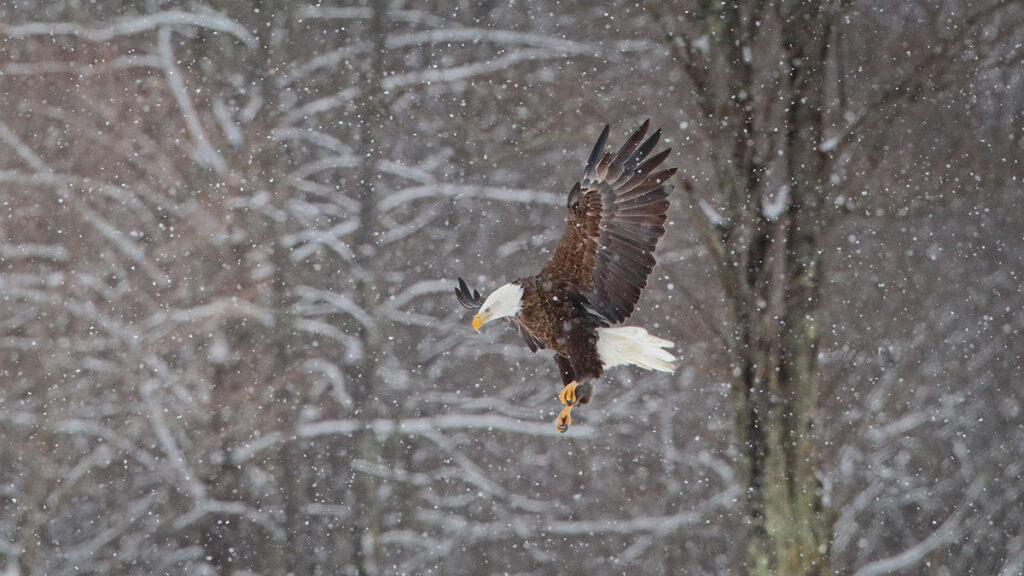 Centrally located within the Upper Delaware River region, the Van Scott Nature Reserve is a destination for residents and visitors that reflect the unique rural character and the needs of the local community.
Van Scott Nature Reserve, 571 Perkins Pond Rd, Beach Lake, PA 18405

The Delaware Highlands Conservancy is an accredited land trust dedicated to conserving the natural heritage and quality of life in the Upper Delaware River region in partnership with the region's landowners and communities.
Their mission is to conserve the forests, farmland, clean waters, and wildlife habitat of the Upper Delaware River region.
To make a donation or to learn more about the organization visit: www.DelawareHighlands.org
Follow us on Instagram @PoconoSecrets and on Facebook @PocoPike
Visit www.LAGuzda.com or www.PoconoSecrets.com