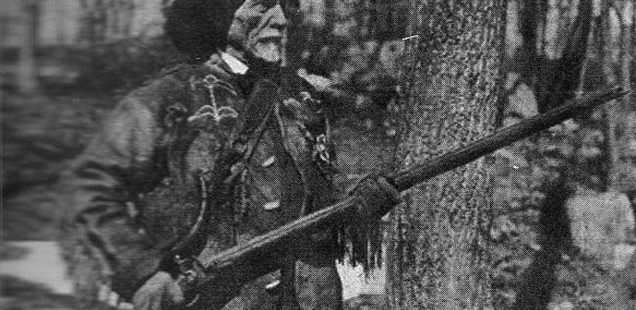 Dan Beard Cabin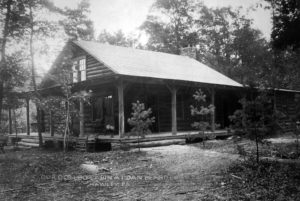 Preserving History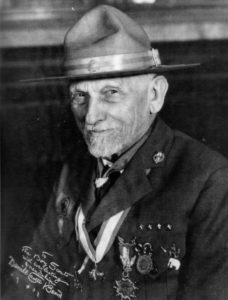 Daniel Carter "Uncle Dan" Beard was an American author, illustrator, youth leader and social reformer who founded the Sons of Daniel Boone in 1905 which later merged into the Boy Scouts of America (BSA) when founded in 1910.
Beard was born in Cincinnati, Ohio in 1850 and moved to nearby Covington, Kentucky where as a youth he was strongly influenced by the legendary frontiersman, Daniel Boone. He began his career as an engineer and then attended Art School in NYC. He went on to illustrate a number of books for Mark Twain. Dan Beard became the editor of Recreation Magazine and later Boys Life, the official magazine of BSA.
Beard also helped his sister organize The Camp Fire Girls. He founded Boy Scout Troop #1 in Flushing, NY which is believed to be the oldest continuously chartered Boy Scout Troop in America. Dan Beard became an Eagle Scout on February 15, 1915 at age 64. He died shortly before his 91st birthday in 1941.
In 1887, Daniel and his brother Harry purchased property on Lake Teedyuskung in Lackawaxen Township. The original building, Wildlands, burned down in 1961. The other buildings that served the Dan Beard Outdoor School for Boys no longer exist except for the kiva cabin which was built in 1926.
The last remaining cabin of the original Outdoor School has sat on Woodloch property until they began discussions on how to donate it to the Boy Scouts in late 2009. Through the dedication and hard work of many volunteers the deconstruction began in the winter of 2011.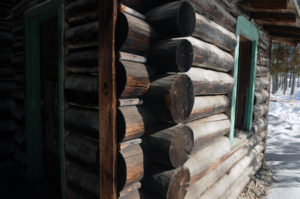 The cabin will live at the Goose Pond Scout Reservation in Lake Arial, just 12 miles from its original location. It will be situated between the Capouse campsite and the Challenging Outdoor Personal Experience course, on the lake side of the camp road. In summer, the cabin will be used as the headquarters for the Pathways Program, integrating outdoor skills required for tenderfoot, second class and first class ranks. It will also host troop winter camping, leadership development, training programs, meetings and special events. The cabin will include a small museum and interpretive area. These uses are compatible with the cabin's original use.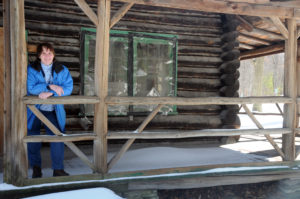 The cost for all three phases of reconstructing the main cabin and porch along with a lean-to extension is $207,000. Bob Gibbons, a volunteer with the local Boy Scout council, has spearheaded the project from the beginning.  Unfortunately, Bob has suffered several medical issues in the past two years, including a stroke, which has caused the project to endure some setbacks.  However, other volunteers have stepped up to the plate and the project is back on track.
"For those of us working on this project, I can tell you that it is one of the most important things we have ever been involved in.   For those of us who helped disassemble the cabin, the spirit of Dan Beard in that cabin was undeniable!!  That may sound hokey, but I get chills just thinking about it.  All of us are super busy, and we could easily have abandoned this project; but we feel a higher presence keeping us on task!" says Pat Gibbons, Bob's wife.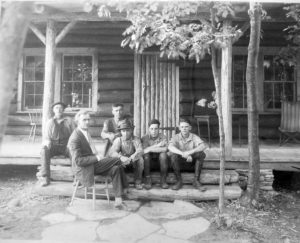 Last month the supervisors of Paupack Township announced their full support of this project and reconstruction will resume this fall. But they still need your help. A Go Fund Me campaign has been created. You can visit the website at: www.nepabsa.org/danbeardcabin and click the donate link. Or, visit them on Facebook at "Help Save Dan Beard's Cabin."
I invite you to continue adding #PoconoSecrets to your beautiful images on social media.