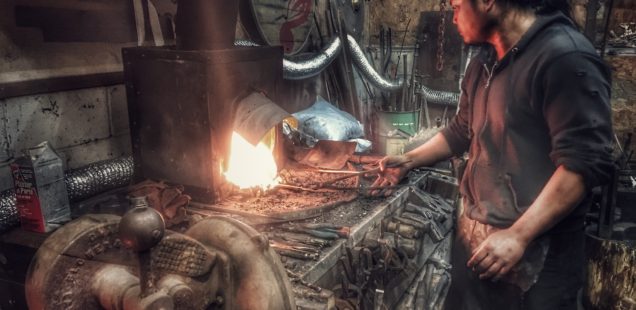 Forged in Fire – Ryu Lin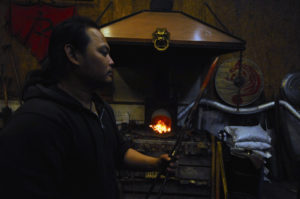 The art of Blacksmithing is alive and well in Lackawaxen, PA. In fact, the winner of The History Channel's Forged in Fire (season 1), Ryu Lin, is one of northeast Pennsylvania's newest residents. I had the pleasure to meet Ryu in his studio and get a personal demonstration of his craft.
150 years ago, one in five people listed their occupation as Blacksmith. Today there are approximately 7,500 blacksmiths in the US of which 10% do it professionally and, of those,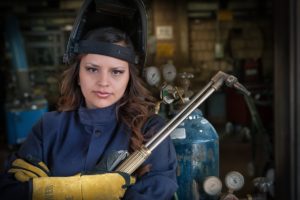 less than 1% are women. Traditionally, Blacksmiths were important for making tools, horseshoes, nails and weapons. Today forging is still functional but also serves as an art form. You'll see forged metal featured in furniture, jewelry and whatever your imagination can create.
Ryu came to the USA from the Philippines when he was 13. He lived in New Jersey. His passion for weapons came from being exposed to martial arts in elementary school. He began forging at 8 years old at the instruction of an older cousin.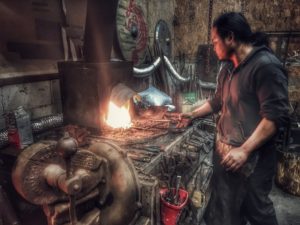 When Ryu signed on to the first season of Forged In Fire, he was as experienced as the competition but not nearly as equipped. He was competing against the "rockstars" of forging, all with state-of-the-art studios complete with the latest in technology. But, Ryu was old school and didn't need fancy equipment.  Once he had made it to the finals and they were tasked to create a Viking battleax, the cameras were sent to document their progress in their studios. Ryu didn't have a studio. He had to borrow a friend's backyard to set up shop. In the end, his challenger went with a minimum design while Ryu went maximum and garnered the title of Champion, as the show's first winner.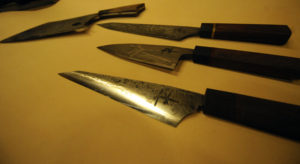 Life changed at that moment. He went from 150 followers on Instagram to 14,000! He maxed out his limit for Facebook friends. The phone began ringing and he had enough orders for the next two years!
Season II brought Ryu back as a Fan Favorite. He represented the History Channel throughout Asia for HistoryCon along with Danielle from American Pickers, Cory of Pawn Stars and Horny Mike with Counting Cars.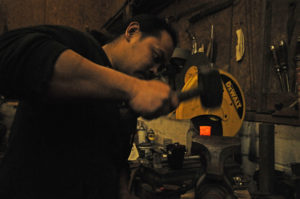 Driving around with his brother, Ryu discovered the pristine beauty of northeast Pennsylvania and was happy to make Lackawaxen his home. Ryu is an avid outdoorsman and naturalist. He even spent a winter living in the wild to hunt, trap, forage and fish as research to design the perfect knife. His work is extraordinary.
You can connect with Ryu at www.facebook.com/RyuLimBlades or on Instagram – @ryu.lim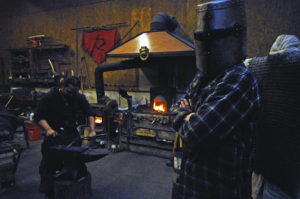 Follow us on Instagram @PoconoSecrets and on Facebook @PocoPike
Visit www.LAGuzda.com  or  www.PoconoSecrets.com for past articles.  Do you have a Pocono Secret to share? Send an email to: PoconoSecrets@aol.com