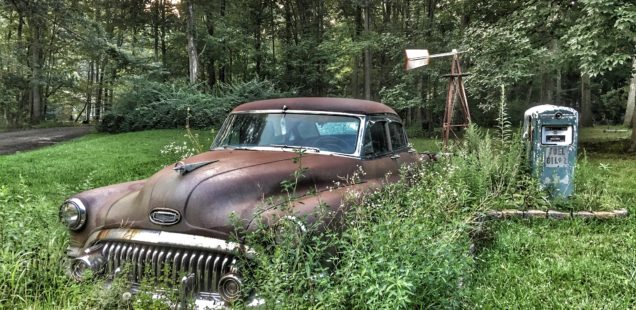 January LAWN ART AWARENESS Challenge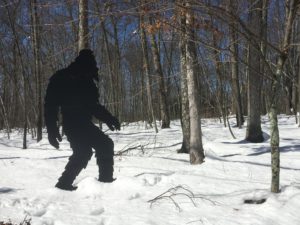 I just love driving along these country roads to suddenly come upon "lawn art" or front yard displays that are creative and often make me laugh.
Some of my favorites are: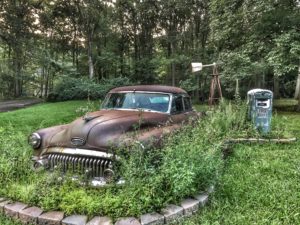 The Rusty Buick with Gas Pump on Rt 590 heading towards Hamlin. At one point they added a cut out of Humphrey Bogart. Classic.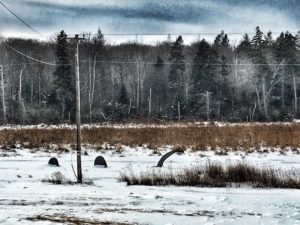 The Loch Ness Monster of Lake Fred along Rt 390. Makes me laugh every time I pass-by. At one time, the monster appeared dead as it floated on its side. I am so happy to see him back to his old self.
Did someone say Yeti? Driving through Fawn Lake, I passed Sasquatch lurking in the leafless woods.
Fish Bowl that stands guard over a septic field in Lackwaxen.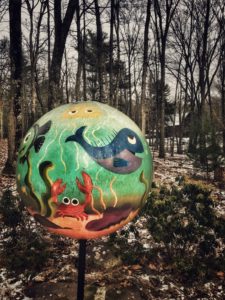 These funny and creative "sculptures" are a testament to the local humor. And, there are many more out there. That is why January is the LAWN ART AWARENESS CHALLENGE!
See something fun that deserves recognition? Post it to Facebook or Instagram with the hashtag — #PoconoLawnArtSecrets. Prizes will be awarded throughout the month of January.
A grand prize winner will win Dinner & Show for 2 at Woodloch Resort!
You will enjoy Woodloch's famous Theme Night celebration which features a themed menu and entertainment. Savor four courses served family-style, and then head to the nightclub to enjoy live music and dancing before and after the signature Broadway-style Theme Show.
The best Pocono Secrets are the ones we share. Happy New Year!
Follow us on Instagram and Facebook @PoconoSecrets
Visit www.LAGuzda.com or www.PoconoSecrets.com for past articles. Do you have a Pocono Secret to share? Send an email to: PoconoSecrets@aol.com