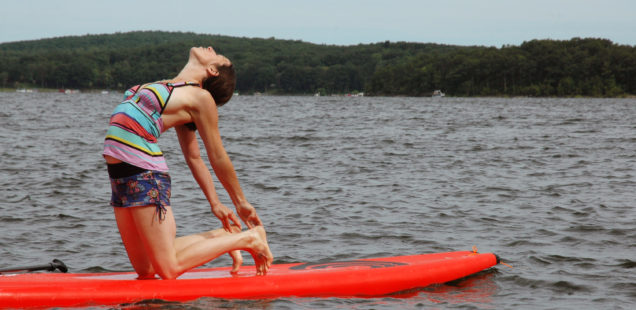 ROOTS YOGA
Connected to Community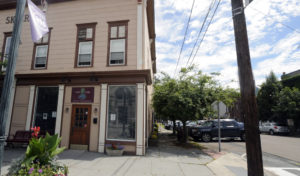 Maggie (Lockwood) Lehrian grew up in Lackawaxen. She lived and worked in NYC after college but missed the peaceful lifestyle that Northeast PA offers. She returned and worked at the Himalayan Institute where she was introduced to her love of yoga.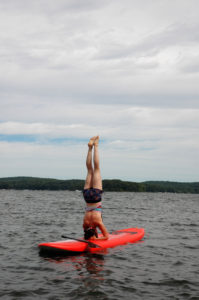 It was the philosophy of yoga that resonated so strongly with Maggie. She had found her missing piece. Two years later, she found her other half and married. They honeymooned in Bali and it was then that Maggie was clear on her direction.  A friend quoted, "When you are on the right path, you just can't quit it." Yoga was definitely Maggie's path.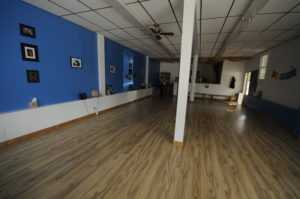 She began teaching at various locations but to her it was important to create a space that reflected her own values.  The next thing she knew, the space on the corner of Main and Keystone Streets in downtown Hawley became available. It was the right size and a great location. She dove in…
Maggie lobbied her friends for feedback and in the silence that followed when she revealed her name, Feel the Love Yoga, she knew she needed to rethink the name. Tossing around many ideas: Bluestone Yoga, Downtown Hawley Yoga, Sun Rising Over Lake Wallenpaupack Yoga… Maggie broke it down to basics on what she wanted her name to represent and Roots Yoga was born.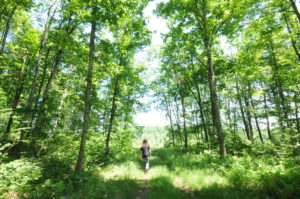 Roots is more than yoga. Nathaniel Whitmore is a Naturalist and Ayurveda Herbalist who provides Shiatsu and Reflexology. Nathaniel offers edible nature walks in the area. There is a walk scheduled in Lackawaxen on Saturday, October 14th. Visit LackawaxenTownshipPA.gov for details.
At Roots Yoga, they support area artists through gallery events.  Stay tuned for an upcoming exhibit  – November 4-12, featuring my images called, Inspired in Incredible India.*
Roots Yoga offers classes every morning and some evenings. You can enjoy 20% savings on your first class for new students when you mention that you saw this article. For more information on classes and schedules visit the website at: www.RootsYogaHawley.com or call 570-780-9371.
Follow us on Instagram @PoconoSecrets and on Facebook @PocoPike
Visit www.LAGuzda.com  or  www.PoconoSecrets.com for past articles.  Do you have a Pocono Secret to share? Send an email to: PoconoSecrets@aol.com