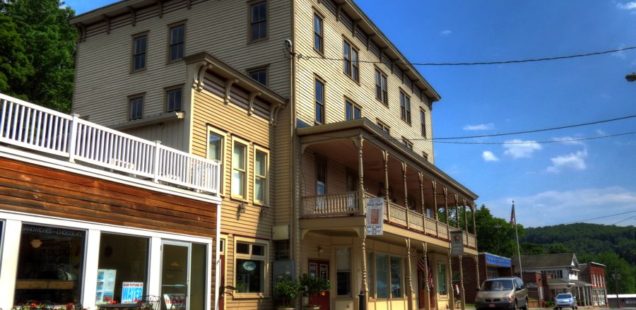 DVAA – Passing a Bright Torch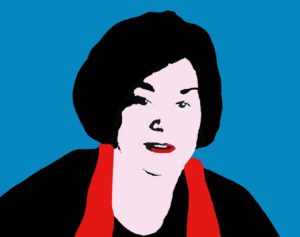 Vision. Warmth. Inclusive. These are the words that come to mind when I think of Elaine Giguere. I first met Elaine in 2003 and immediately felt her kindness and competence.
Elaine has served as the Executive Director of the Delaware Valley Arts Alliance (DVAA) since 1978. In her forty plus years of service to the arts in the Upper Delaware region, her contributions are numerous and impressive.
In addition to purchasing the historic Arlington in 1981, which serves as home to DVAA and a centerpiece of Narrowsburg, NY Main Street; the DVAA not only provides year-round gallery exhibits
and events but provides educational programming and serves as the Arts Council for Sullivan County which awards grants and scholarships throughout the area. DVAA and Elaine were prominent in the renovation of the Tusten Theater.
DVAA is integral in fostering artists especially through some of the popular "pop-up" events like Art in Sixes".  Elaine has helped shape the vision of DVAA but she did not do it alone. Rocky Pincotti, Gallery Director; Bizzy Coy, Program Director; Jeffrey Allison, Board President; and many others, have greatly contributed in elevating DVAA's offerings and expanded reach.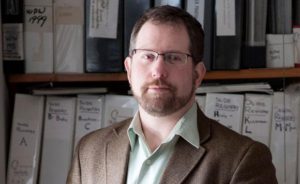 Ariel Shanberg has been appointed the new Executive Director.  Young, enthusiastic and experienced, Ariel previously served the Center for Photography at Woodstock as an Arts Administration Intern in 1999. In the fall of 2003, he was appointed Executive Director. He brings a commitment to DVAA's   artistic mission and creative offerings, working with the staff and Board to ensure its historic and continued excellence.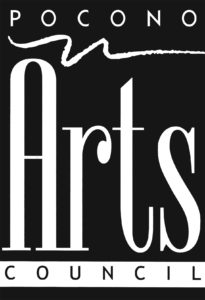 The power of the arts to strengthen and enrich our lives is of such great value that it is essential in building vibrant communities. The Arts offer a language that transcends boundaries. We are so fortunate to have an organization like DVAA; as well as other groups like The Cooperage, The Art Factory, The Dorflinger Glassworker Museum and Pocono Arts. They all stand to provide access to the arts but also to foster artistic talent.