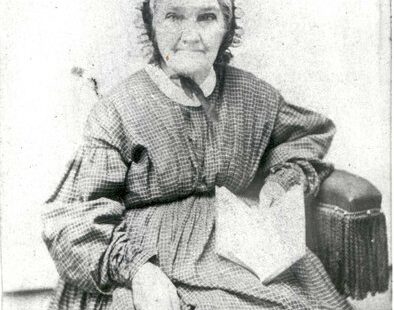 Sarah Mary Benjamin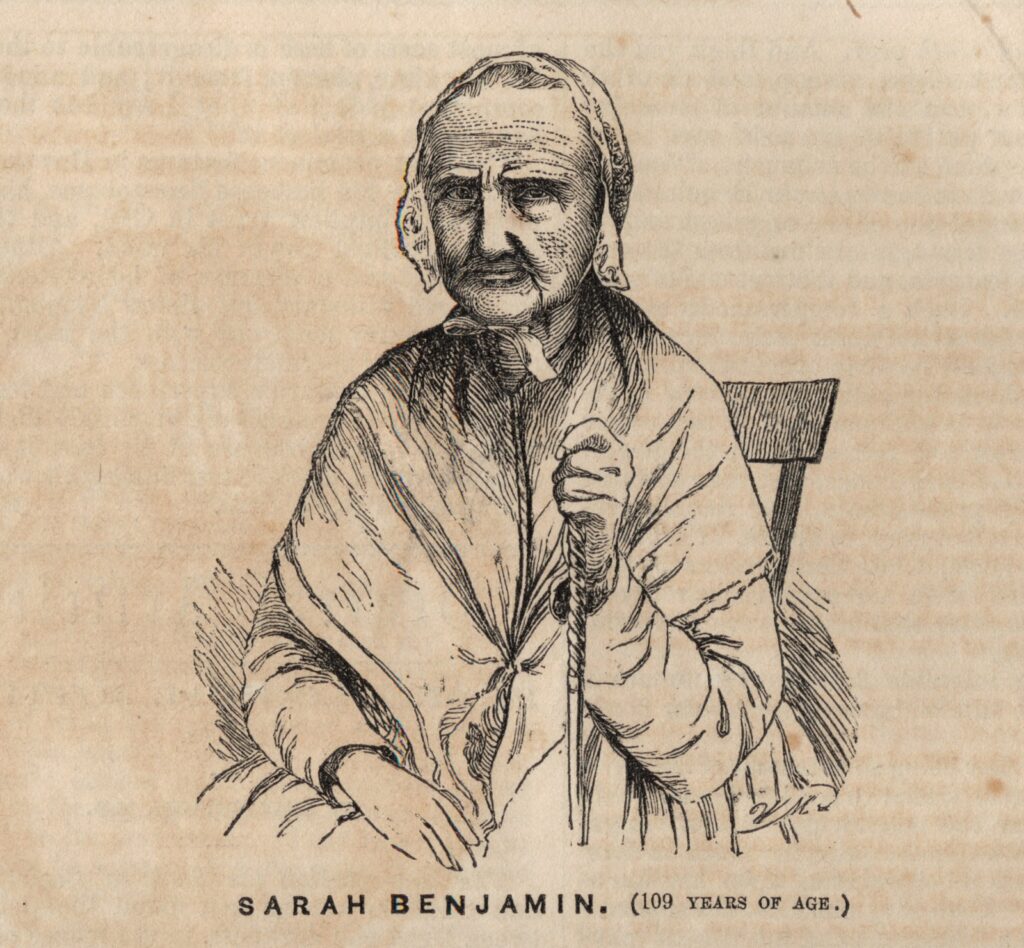 Driving along PA371, just west of Pleasant Mount, nestled between the Pocono and Endless Mountains, is a historical marker in honor of Sarah Mary Benjamin.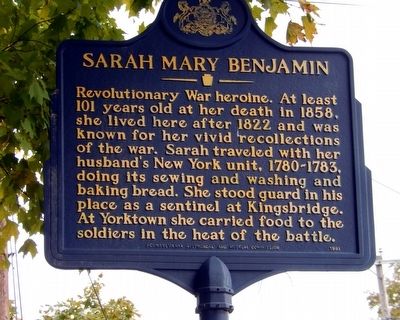 Sarah Mathews was born in the mid-1750s in Connecticut. Her family had moved from the northern Pennsylvania frontier during the French and Indian War. She married William Reed who was killed early in the Revolutionary War. In 1779 she was living in Albany, NY, working as a maid in the home of a blacksmith, when she met and married a soldier named Aaron Osborn. They spent the next two years traveling throughout the Hudson Valley while Osborn fulfilled his military obligations.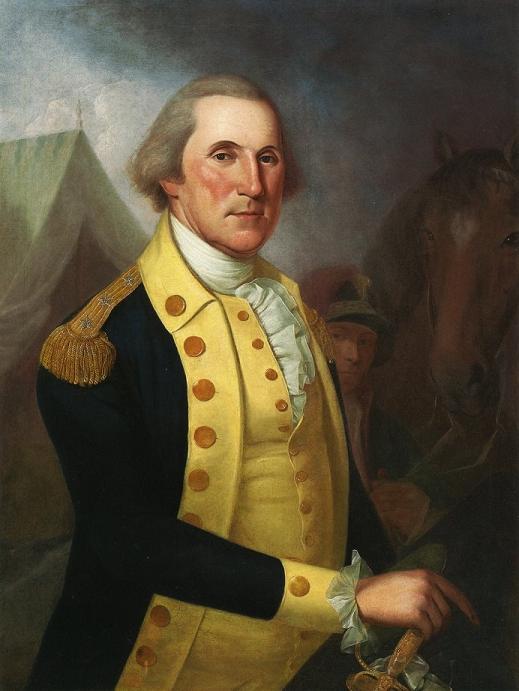 Sarah often described an incident where she took her husband's place as an encampment guard in Knightsbridge on the Hudson River. While on duty, George Washington, not realizing she was a woman, conversed as he contemplated an assault on the British occupying New York City. He ultimately decided to move the soldiers to Virginia. We have no proof that it was Sarah who advised General Washington in that decision, but it might have been.
Women often accompanied their husbands during war time. Not usually taking their place on guard duty, most often to cook, clean and carry water to the trenches. After the war, the Osborn's returned to the Hudson Valley living in abandoned huts near West Point. After years of serving her husband throughout the war, Aaron up and deserted his wife to marry another woman.
Aaron Osborn was granted six hundred acres of land in July of 1790 because of his courage in the War for American Independence while he served under the command of General George Washington. There was no mention nor grant of land to Sarah.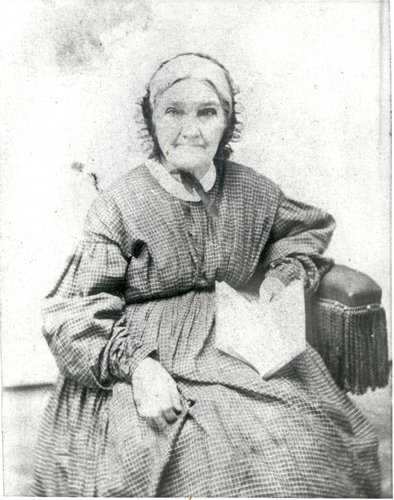 In 1787, Sarah married John Benjamin and in 1822 they moved to Pleasant Mount. Sarah was more than 100 years old when she died in 1858. She never tired of sharing stories of her participation in the Revolutionary War, especially the night she conversed and advised General George Washington.
Visit www.LAGuzda.com or www.PoconoSecrets.com for past articles.