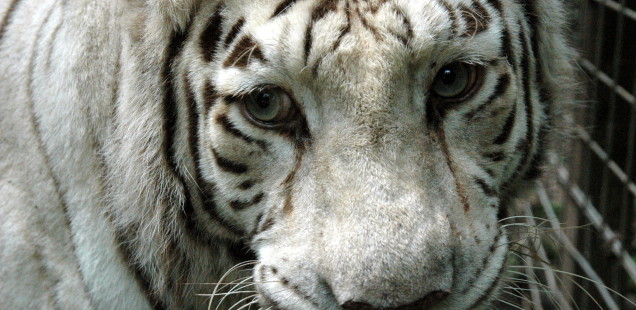 TAKE A WALK ON THE WILDSIDE
Lions and Tigers and Bears…. oh my!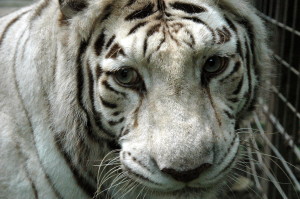 I always get excited when I see a bear. Always! I feel honored to be in the company of such a noble and majestic creature. I feel the same way about eagles. In fact, I love animals.  I have had the privilege to experience a gorilla safari in Uganda and a wildlife safari in Kenya. So I was pleasantly surprised to meet a one-humped Arabian camel, named Merlin, in Lake Ariel, PA.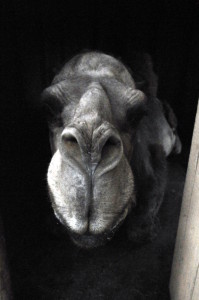 We've all seen the billboards or the rack cards at information centers, Claws and Paws – 4 miles east of Hamlin. Not sure if somebody had made a negative comment or if I just thought how good could it be? Whatever the reason, I never got around to visiting… until last month.  I was met by owners, Bobbi and Vince Hall. Vince was my guide.
Vince, an engineer who worked on top secret government programs in western Connecticut until the early 70's, and Bobbi opened Claws and Paws in 1974 with 15 acres. Why? It seemed like a good idea. Vince began reading and learning about caring for animals, which animals would cohabitate the best and best practices for running a zoo. 41 years later, they continue to grow and delight guests of all ages.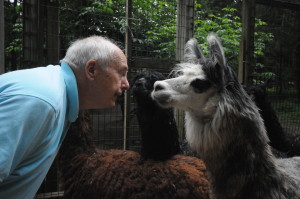 Having grown to 100 acres, their son, Chris, now manages the brunt of the work, aided by his children. This is a family business within a family. In exploring the park with Vince, his affection for the animals and theirs for him was clearly evident. I can't imagine what it feels like to have an adult white tiger purr gently as he nuzzles against the fence for a scratch behind its ears. Some of the animals were hand fed at birth or held during sickness, but all are clearly loved and well cared for.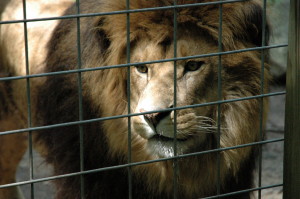 The two white tigers are Majie and Rahja. They are mightily impressive. Equally impressive are the two lions, George and Henry. They are beautiful, playful and can create some noise! And then there's, Twiga, which coincidentally is the Swahili word for giraffe. You can feed Twiga as well as the Australian Lory birds. The feeding schedule for August is: Twiga, the giraffe at 12:00, 2:00, and 4:45 and the Lory Parrots at 12:15, 2:15, and 4:15. Visitors can feed the animals in the Petting Area anytime. Speaking of feeding… how much food does a zoo require?   They use about 90 pounds of meat per day, which is over 16 TONS a year! They go through about 1,700 bales of hay, 20 tons of grain, and MANY tons of apples, oranges, bananas, potatoes, carrots, peaches, nuts, lettuce, bread annually! Not only was I impressed with the lions, tigers and bears… as well as monkeys, giraffe, alpaca, panthers, snakes, lizards and more; but, I also met a new animal that I had never heard of, much less seen before – a Binturong. It is a 40-50 pound relative of the mongoose, and comes from Southeast Asia. Although it is also called a bearcat, it is not related to either cats or bears.
The park is open seven days a week throughout the summer from 10am – 6pm. Admission is $17/adult, $12/junior (2-11), $16/seniors and age 1 and under free. It's not an inexpensive day for a family but it's a great day and I love that they don't nickel and dime you once you're inside. The feedings are free, where some zoos charge $3 for a cracker. There is a cost to feed in the Petting Zoo – a whopping 25 cents! Spring and fall hours are limited and closed in winter.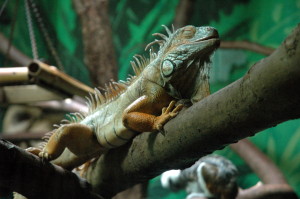 Claws and Paws is a great Pocono Mountain adventure. The passion and affection that the Hall family and their dedicated staff – some have been on staff for nearly twenty years, brings to their wonderful animal habitat is an experience worth sharing with your kids, your friends, your group, your neighbors. Enjoy!  Tell them you read about it on Pocono Secrets.