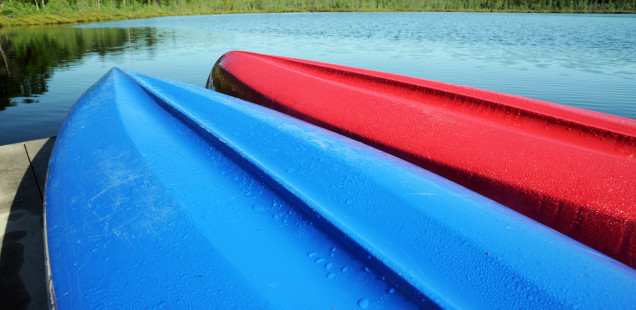 TIMELESS RELAXATION – Kayaking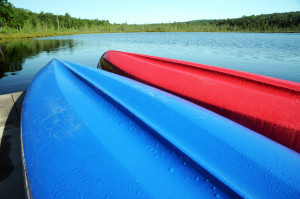 One of my favorite things to do is kayak down the Delaware River. Why? Well, it is one of the best ways to completely relax (unless dark clouds suddenly appear and quickly get closer and closer, you hear thunder and then you are paddling for your life which can be quite stressful).  But on most days, a leisurely trip down the Delaware River will have you enjoying the gentle breeze, vibrant blue skies which are usually dotted with eagles, and a thousand shades of green along the shores.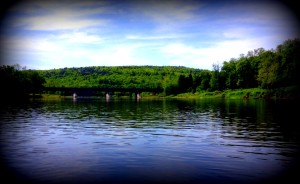 For an area that helped build both New York City and Philadelphia you would think there would be more development along the river. But there's not. There are many sections of the river that are as pristine today as during the revolutionary war and even years prior. I love as you softly float and look out to the ripples of gentle waves, you can see what looks like thousands of sapphires dancing along the crest and edges.
And then you are upon rapids. Even class III rapids require your undivided attention. The first time I flipped my kayak in Skinners Falls was when I learned a deep respect for the Delaware River. The current can easily pull you under. It is unwise to not wear your life jacket going through any rapids. I greatly appreciate the volunteers who monitor the river reminding people to buckle up, indicating the best route to take and being there in case you need assistance. Hats off to you and all that you do – thank you!
I prefer the upper River especially Skinners Falls to Lackawaxen. That is a great all day adventure. If time is a concern then I put out in Narrowsburg.  Another fun trip is from Ten Mile River to Barryville. I find the lower river to be more congested.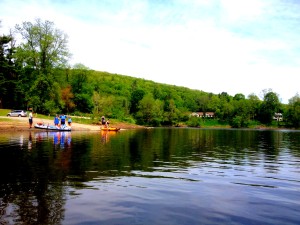 The Lackawaxen River offers a great ride with Friday dam releases. You can check on releases, river conditions and trip mileage by visiting www.nps.gov/upde.
And don't forget the many lakes that also offer great kayaking. Promised Land is a great place to kayak – easy access and a large area to explore. Lake Wallenpaupack can be fun in the early morning or late afternoon but during peak times, has too many power boats to make kayaking pleasurable. Prompton State Park is another great location.
September is a beautiful month for tripping down the river (or lakes). Trees are just starting to change colors, the temperature is cooler so less buggy and so much less crowded.  If you are looking for an organized excursion, I would recommend Northeast Wilderness (Honesdale and Hawley) newildernessexperience.com | (570) 352 3444. There are many great outfitters throughout the area to rent a kayak (or canoe or raft). I would recommend Two River Junction in Lackawaxen:  www.tworiverjunction.net | (570) 685-2010.