VISIONARIES ~ People with the passion to bring ideas to life.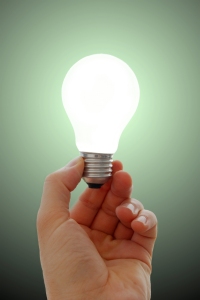 I love people with Vision and, more than just having Vision, having the passion to bring it to fruition.  I'm sure there are many amazing people doing extraordinary things in our community.  But, here are a few that I have had the honor to meet and work with in these remarkable Pocono Backroads.
"The future belongs to those who believe in the beauty of their dreams." ~ Eleanor Roosevelt
Henry Skier – Most people probably know Henry as the 2nd generation owner of AMSkier Insurance, the largest insurer of camps in the country as well as personal and business policies. But how many people know that Henry helped create the Wildflower Summer Concert Series and more recently, Harmony Presents? Henry is a great supporter of the Arts. AMSKier insurance sponsored the Hometown Creative HeARTS contest last month throughout Hawley, Honesdale and Hamlin. They donate generously to the community in so many ways. Sometimes I may be slow to comprehend Henry's vision, but I have come to trust his instincts and be patient because something wonderful will result.
Keith Williams – If you've ever stopped by the Visitor Center on Lake Wallenpaupack chances are you've met Keith Williams. A few years ago Keith had a vision for a fantastic festival celebrating beautiful Lake Wallenpaupack. With the support of the Downtown Hawley Partnership and some dedicated visionary friends – Bridget Gelderman and Rory O'Fee, Wally Lakefest was born!
Dr Joann Hudak Ed D – With her vivid red hair and brilliant smile, Dr Hudak currently serves as the Assistant Superintendent of the Wallenpaupack Area School District. Prior to this position she served as the principal of Wallenpaupack High School. It was at that time that she brought in Colleen Edwards as a career consultant for students to help expose them to a wider arena of career choices.  Together they created an outstanding program that fosters student talents, strengths and aspirations. Joann is passionate about choices. She excites people locally and regionally to stimulate economic development as well as education.
The Genzlinger 's – Jeanne, Grant and Justin bring us the Settler's Inn -which always makes me recall days (and nights) spent in the English countryside- Ledges, Cocoon and The Silk Mill. I love bringing guests to Ledges to share something unique, exciting and special. Hard to believe those stunning waterfalls have been unappreciated by an audience for so many years! The Silk Mill is an outstanding contribution to our community and surrounding area, most notably bringing Lackawanna College to the area making a college degree much more likely for many area students. Have you visited the Silk Mill? They have won numerous awards for their Green efforts. They have elevated the culture of Hawley. The detail in design and décor is impeccable.
The Kiesendahl's – Is there anyone within 30 miles who has not worked at Woodloch? They are the largest employer in Pike and Wayne counties. They are also exceptionally thoughtful employers. The Kiesendahl Family brings hospitality to an art form. (The Harry and Mary Kiesendahl Hospitality program at Lackawanna College is named for the Woodloch founders and parents of John, Nancy and Steven.) They treat their staff as well as they treat their guests – everyone is a guest in their home. They are generous as a family and as a business. Their vision and passion created one of the country's best family resorts as well as a world class destination spa. They stimulate much in the way of economic development as well as providing excellent amenities to the community.