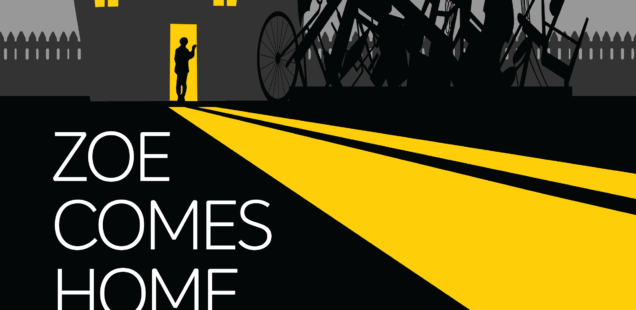 Zoe Comes Home
a Dark Comedy written by Melissa Bell
Meet Melissa Bell. Melissa is a writer, singer, creator, collaborator. Born in Ohio grew up in New Jersey, followed by New York City and now Damascus, PA.
Melissa has been nominated for numerous awards for her writin: She was an Honored Finalist for the Collaboration Award – Women in Arts & Media Coalition, for COURAGE, produced by NACL Theatre, featuring Debra Winger. LADY CAPULET was a Finalist, Henley Rose Playwright Competition, produced by Barefoot Shakespeare Company and Nominated "Best Adaptations & Modernizations of 2020 & 2021" by New York Shakespeare. She is a founding member of the 29th Street Playwrights Collective.
Last year, Matt Carpenter brought a group of us together for a table read of Melissa's new play, Zoe Comes Home at the Delaware Valley Arts Alliance. I instantly fell in love with the play opting to direct rather than perform. In reality, I wanted to perform ALL of the parts.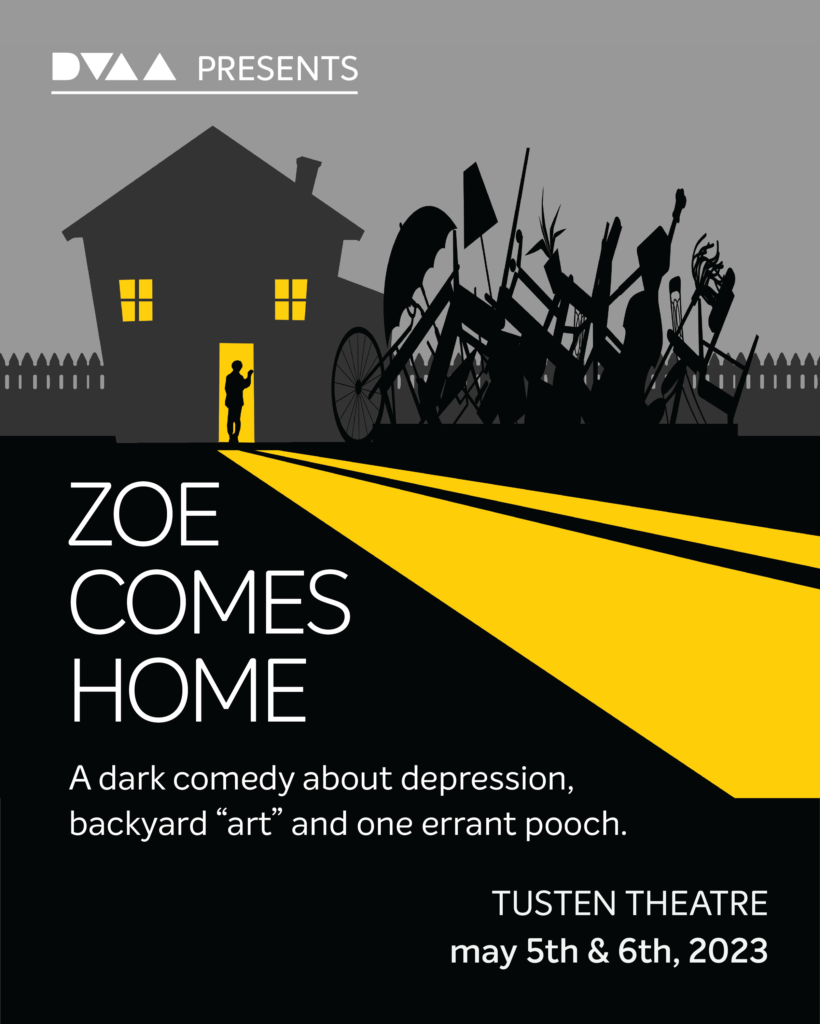 Melissa's writing is subtle yet strong. She uses the least amount of words to create a world of emotion. In this play, Melissa touches on many significant themes woven into a story about mothers and daughters. It's about family. It's about artists and critics – who gets to decide what is art? It's about mental health and finding a safe space to create despite criticism. It's about responsibility, especially of your words. A poignant story enveloped in a dark comedic blanket.
The play was first presented by The Delaware Valley Arts Alliance at The Tusten Theatre in October 2022. So impactful was this 70-minute emotional roller coaster that they are bringing it back May 5th, 7pm and May 6th, 2pm/7pm. May is the month for Mother's, the original creators. It is also mental health month.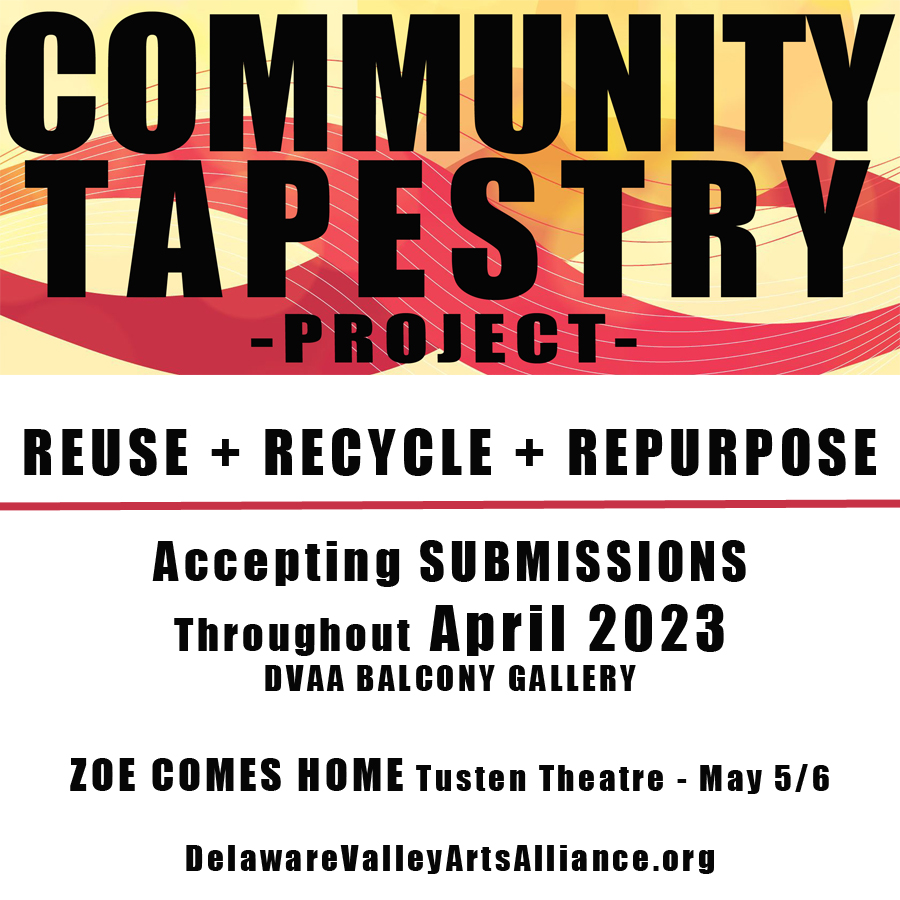 Once again, leading up to the performance of Zoe Comes Home is a partnership with the Community Tapestry Project. Artists are invited to contribute artwork created from reused, recycled, repurposed and found objects. Each piece becomes part of the installation on exhibit throughout the month of April at the DVAA's On the Balcony Gallery.
The art installation will be moved to the Tusten Theatre where is will become the set for Zoe Comes Home. Artwork can be dropped off at DVAA during gallery hours. Contributing artists are entitled to receive one complimentary ticket to a performance.
ZOE COMES HOME, a dark comedy about depression, backyard "art" and one errant pooch
The Tusten Theatre. Narrowsburg, NY, Fri & Sat May 5&6 at 7pm, Sat May 6 at 2pm Matinee https://delawarevalleyartsalliance.org/performances/
An additional performance in NYC, Bernie Wohl Theatre, 647 Columbus, Sat May 20 at 7pm https://www.eventbrite.com/e/zoe-comes-home-a-dark-comedy-tickets-566816532507
For more information about Melissa Bell visit: https://www.themelissabell.com
Follow @PoconoSecrets Visit www.LAGuzda.com or www.PoconoSecrets.com for past articles.