CALLING ALL ARTISTS
The courage to create is a power to be respected. There is great beauty in things discarded, overlooked and unappreciated. Yet, opinions and judgements can alter a fragile spirit.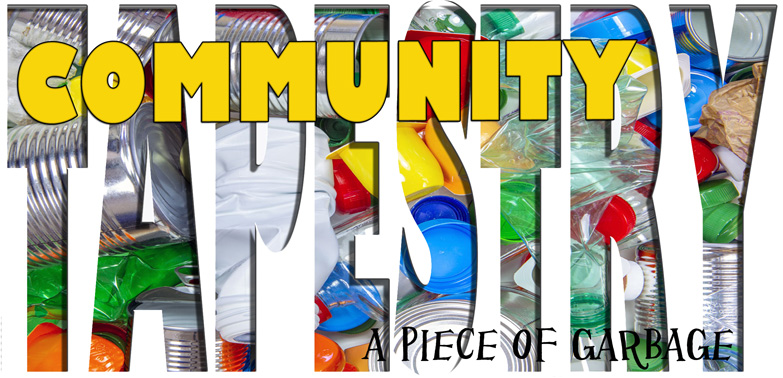 Community Tapestry NEPA: A Piece of Garbage
This Community Tapestry consists of recyclables and found objects. Each ARTIST "little" sculpture is added to the "BIG" sculpture, creating a community vision. Pieces once considered garbage, are reconstructed and when joined together evolve into something new and beautiful. This is a statement on ART and ENVIRONMENT.
Pieces cannot weight more than 35lbs.
Pieces need to be durable to withstand the elements and being moved.
Be mindful of sharp edges!
DO NOT MOVE another person's piece without consent.

Art project runs September 1st – 30th. It will be located between DVAA and USPO on Main Steet in Narrowsburg, NY. The entire piece will be moved to the Tusten Theater on October 2nd. It will serve as the set for the world premiere of Zoe Comes Home, produced and presented by DVAA
All participating artists will receive one complimentary ticket to a performance of Zoe Comes Home. You can download a form or pick one up at DVAA.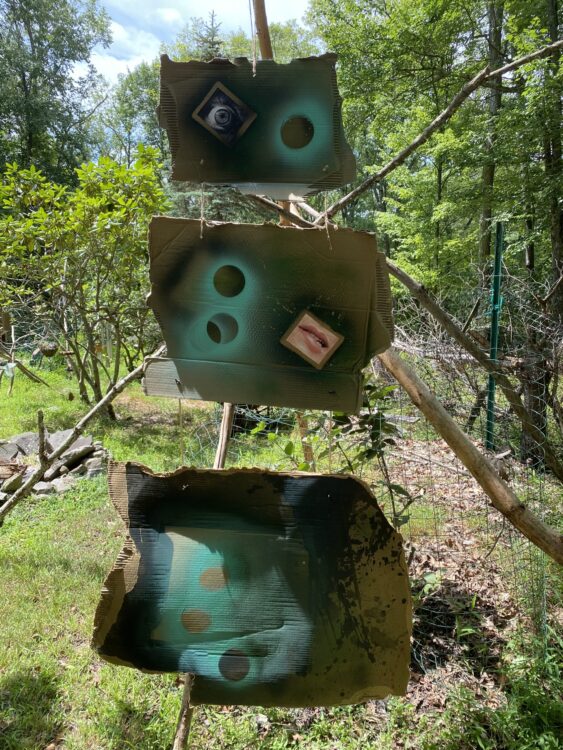 Zoe Comes Home, by Melissa Bell, directed by Laurie A. Guzda, at the Tusten Theatre – October 7th & 8th 2022, 7p. Featuring: Jess Beveridge, Susan Mendoza, Thomas Cambridge, R. Scott Porter.
Tickets can be purchased by visiting delawareartsalliance.org or calling 845-252-7576.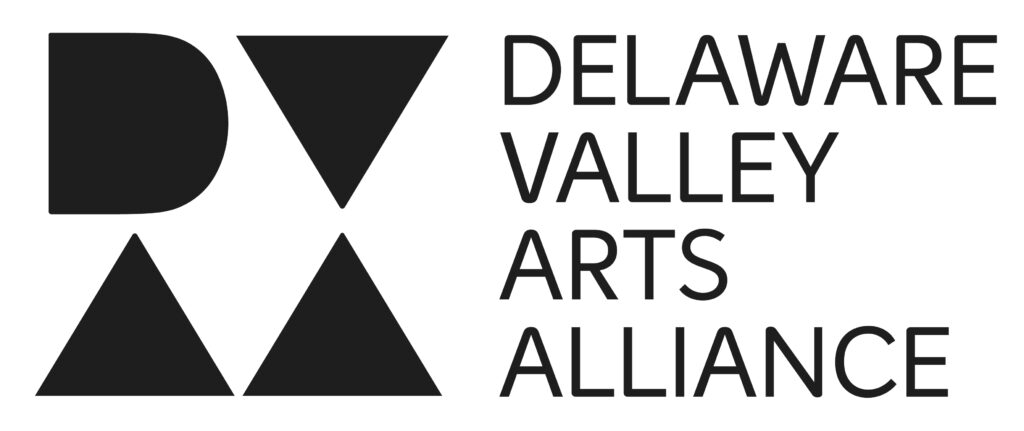 Zoe Comes Home is a story about mothers and daughters. It's about an aging woman artist who has been discounted, discarded and overlooked. How the opinion of one critic who deems her work as "garbage" can alter and affect not just the artist but those closest to her.
Courage to create with belief in your vision against the haunting demons of doubt can only thrive through the healing power of love.
Community Tapestry – A Piece of Garbage is sponsored by DVAA and Pocono Secrets
Visit www.LAGuzda.com or www.PoconoSecrets.com for past articles. Do you have a Pocono Secret to share? Send an email to: PoconoSecrets@aol.com