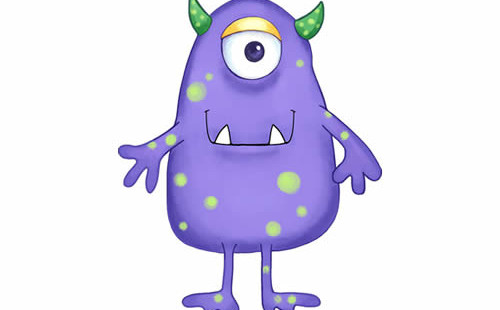 Crayola – Color Alive
Creating magic in your homes
 Name some things that fly…
Bugs, birds, bats, blimps, butterflies, balloons, kites, planes, drones, magic carpets, helicopters, rockets, spacemen, aliens, asteroids, Superheroes!
You can fly under the radar. One flew over the Cuckoo's Nest. Fly by the seat of your pants. And you can let an idea or good judgement fly right out the window.
But, did you know that Barbie can fly? So too, the Minions, Skylanders, Fairies and Mythical Creatures can all fly and do so in your home!  How?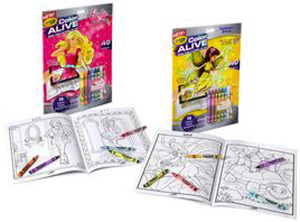 Crayola has introduced a new product called Color Alive. And, it is amazing! It reminded me of the first time I saw Star Wars. Crayola is synonymous with crayons and crayons are a staple for creativity. So now Crayola has connected technology to creativity allowing for a far greater experience with 4-D animation.
Color Alive is a coloring book that comes with a "magic crayon" that used with your smartphone or pad brings the image to life as it flies around the same location as you! You will need to download the app that makes this all possible.  Your code and instructions are included in the book.  The coloring books are not expensive and run $5.99 on Crayola.com, Target.com and Amazon.com (price is less for Amazon Prime members).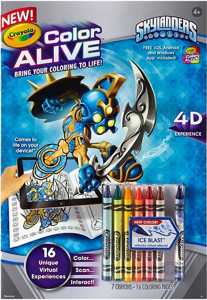 As much fun as I had with the fairies and mythical creatures, I personally would love to see a Color Alive book on space travel or one with cute little space aliens that can fly around my kitchen. I would also love to see a Color Alive book on kaleidoscope type images that would move like a kaleidoscope in my living room. The possibilities are endless and if I, an adult, am having this much fun, imagine how much a child will love this!
Crayola has had a long life of innovation. The company was founded by cousins Edwin Binney and C. Harold Smith in New York City on March 31, 1885 as Binney & Smith. Initial products were colorants for industrial use, their new process of creating inexpensive black colorants was entered into the 1900 Paris Exposition and earned the company a gold medal. Also in 1900, the company added production of slate school pencils. Binney's experimentation with industrial materials, including slate waste, cement, and talc, led to the invention of the first dustless white chalk, for which the company won a gold medal at the 1904 St. Louis World's Fair.
In 1902, Edwin Binney and his wife, Alice, developed the famous product line of wax crayons named "Crayola." The Crayola name was coined by Alice Binney, a former schoolteacher. It comes from "craie", French for "chalk," and "ola" for "oleaginous", or "oily."
In April 1904 at the St. Louis World's Fair, Binney & Smith won the Gold Medal for their dustless chalk.
In 1926 they purchased the Munsell Color Company crayon product line and inherited 22 new colors.
In 1939, Crayola, by combining its existing crayon colors with the Munsell colors, introduced its largest color assortment product to date; a "No. 52 Drawing Crayon 52 Color Assortment".
Further expansion took place in 1958 with the introduction of the 64-color pack that included the company's first crayon sharpener built into the box. In 1977, Binney & Smith acquired the rights to Silly Putty, in 1984; the company was acquired by Hallmark Cards. In 1998, the Crayola Factory opened.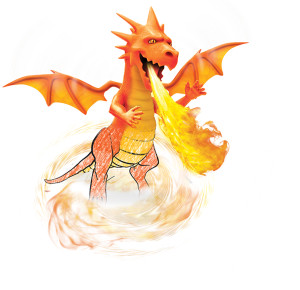 One of the benefits of living in the area is our close proximity to The Crayola Factory. The Crayola Experience is located in the heart of downtown Easton, Pennsylvania. Here, you're encouraged to let your creativity run free, to color outside the lines and to play, explore, and learn. This one-of-a-kind attraction is where color, chemistry, and technology magically combine to create a colorful adventure for a child's imagination. Tickets cost $16.99 for both children and adults. Visit www.CrayolaExperience.com for further details.