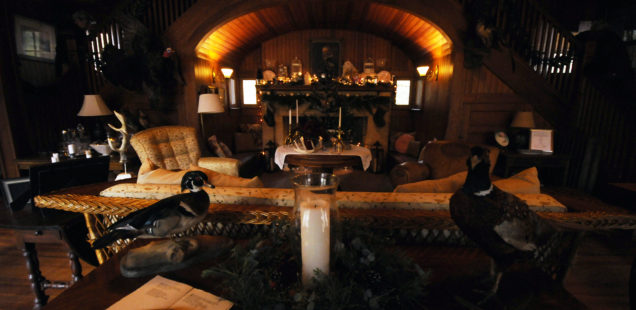 Lacawac Sanctuary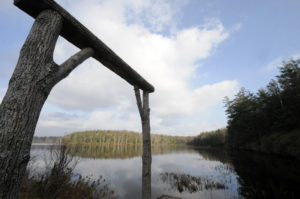 If you're like me, Lacawac Sanctuary is one of those places that you plan to go to "one of these days." Well, that day finally arrived for me and I was so impressed with this amazing Pocono Secret!
A neighbor invited me to join her Red Hat group – the Betty Boop Babes led by Queen Mother, Sue Cullen. We visited The Lodge decorated in a Victorian Holiday theme. Not always open to public visits, this was a truly a treat.
The Sanctuary was originally part of a land purchase by Burton G. Morss in 1849. He later sold to William Connell, a business man who served in the US House of Representatives, who died in 1909. In 1913, Louis A. Watres, a lawyer in Scranton who was involved with the Wallenpaupack power project, purchased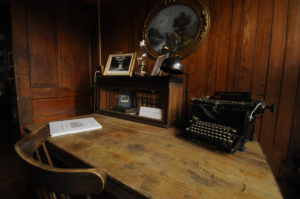 much of the property for $15,000. The land served as a country getaway for years. Ironically, the family had to import deer at the time.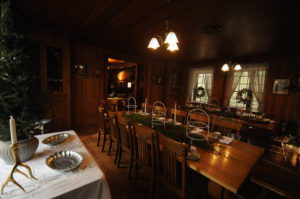 The Lodge, built in 1903, had fallen into disarray. In 1948, L. Arthur Watres, grandson of Colonel Watres, and his mother moved to the estate. They immediately set about restoring the property including the beautiful Lodge. Their exquisite taste and attention to detail is quite evident. It can sleep up to 30 people comfortably offering private rooms with double beds and several rooms – including a screened in porch –with bunk beds. Baths are shared as is the spacious communal kitchen.
The Sanctuary is dedicated to education, preservation, research and wellness. They are also an ideal location for your wedding or special event. The Lodge can be rented by the room, the first floor, or in its entirety. It is a beautiful facility in a stunning location on par with many national parks that I've visited. In addition to The Lodge, there is a renovated Ice House and a spacious Carriage Barn.
The Sanctuary is currently 510 acres with over 9 miles of trails through mature forests and along glacial lakes and ponds. Open year-round, the Sanctuary offers monthly hikes (except January). Hiking trails are open daily (except for hunting season). Hikers are encouraged to pack a lunch and enjoy the pristine and beautiful wooded trails.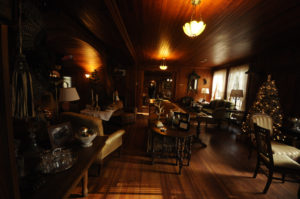 The Sanctuary is offering a Winter Watercolor class on Saturday, February 10, 2-4pm. And, a Winter Ecology Hike on Saturday, February 24, 10-12pm.
Visit their website at www.Lacawac.org…   Or, better yet, visit the Sanctuary. It truly is a gem in our backyard.
Follow us on Instagram @PoconoSecrets and on Facebook @PocoPike
Visit www.LAGuzda.com  or  www.PoconoSecrets.com