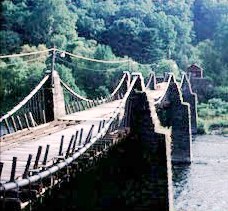 Lackawaxen Roebling Bridge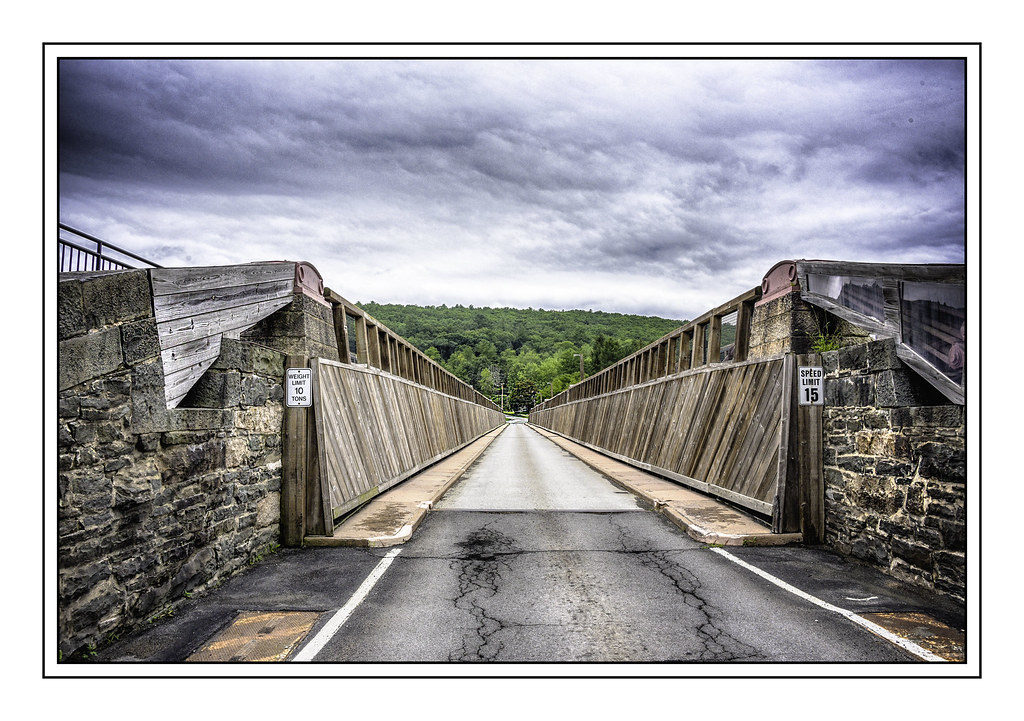 I had posted a photo of the Roebling Bridge on Instagram and someone then inquired about its history. I searched PoconoSecrets.com for a past article and realized I had only mentioned it several times but never wrote a specific article about it. Until now…
John August Roebling, born Johann August Röbling in 1806 in Mülhausen, Prussia (now part of Germany), was a brilliant engineer, inventor and entrepreneur.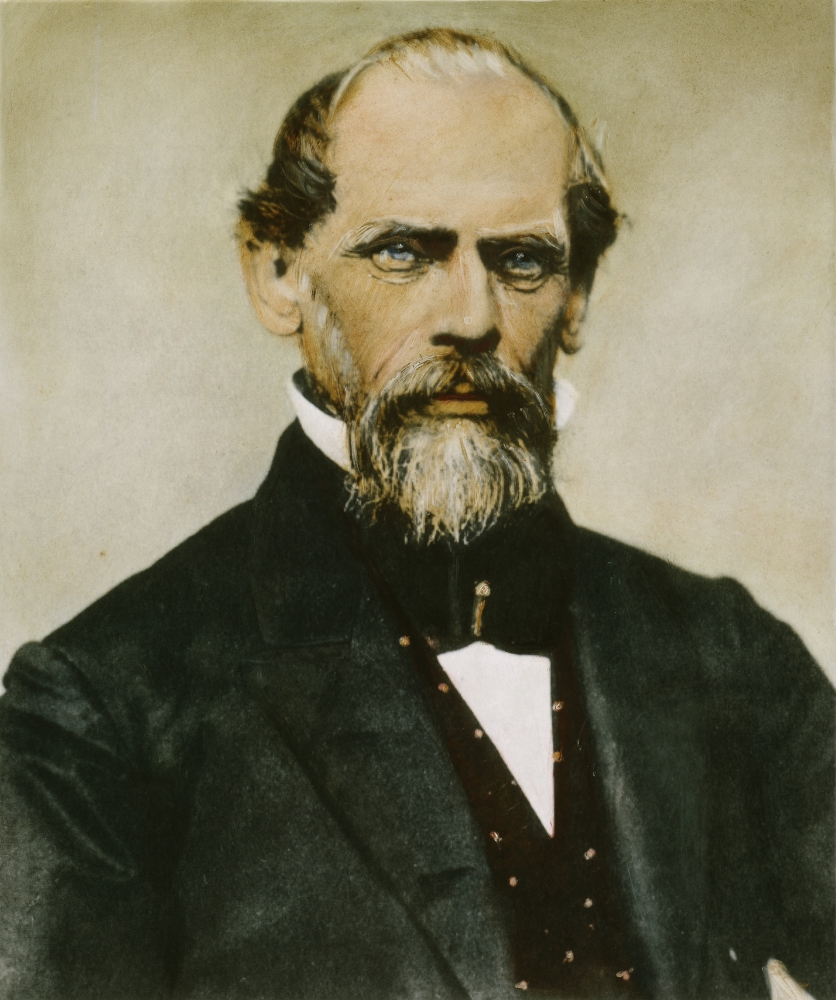 From his home in Saxonburg, PA, he invented wire rope for which he made a fortune. He used his wire rope to replace an aqueduct over the Alleghany River in 1844 which led to his first contract for building a suspension bridge across the Monongahela River in Pittsburgh, PA.
In 1848, Roebling moved the wire manufacturing business to Trenton, NJ. He then undertook construction of four suspension aqueducts on the Delaware & Hudson Canal – one of which is the Roebling Bridge in Lackawaxen.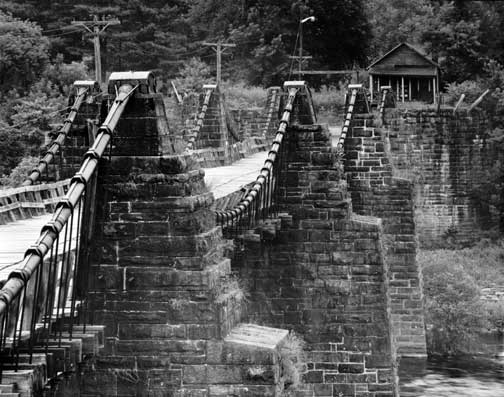 From 1851 – 1855 he built an engineering marvel – a suspension bridge over the Niagara River that boasted two levels – one for vehicles and one for rail traffic. While the Niagara project was underway, Roebling began construction on the first cantilever bridge across the Kentucky River. In 1859 he completed another suspension bridge in Pittsburg.
The Civil War brought a temporary halt to his bridge construction. In 1863 he resumed building the Covington-Cincinnati bridge over the Ohio River. It was completed in 1867 as the longest bridge in the world.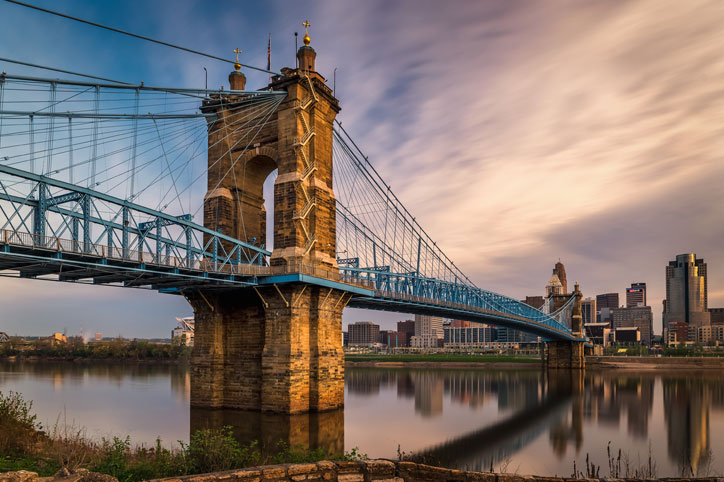 In 1867 he began his most notable project, The Brooklyn Bridge. In June of 1869, Roebling's foot was crushed by an arriving ferry and his toes were amputated. His condition deteriorated. He died 24 days later of tetanus. He is buried in Riverview Cemetery in Trenton, NJ.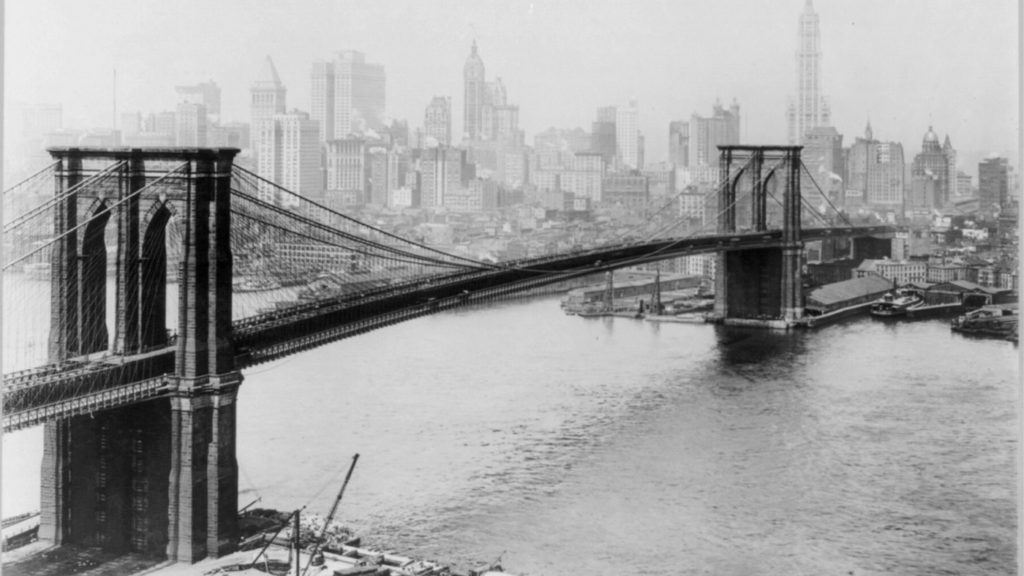 The Brooklyn Bridge was completed in 1883 by his son, Washington Roebling and his wife, Emily.
John Augustus Roebling's two most outstanding traits were his creativity and his commitment to perfection in his work. His philosophy encompassed nature, music, metaphysics, and American life. We are so fortunate to have this piece of greatness in our own backyard.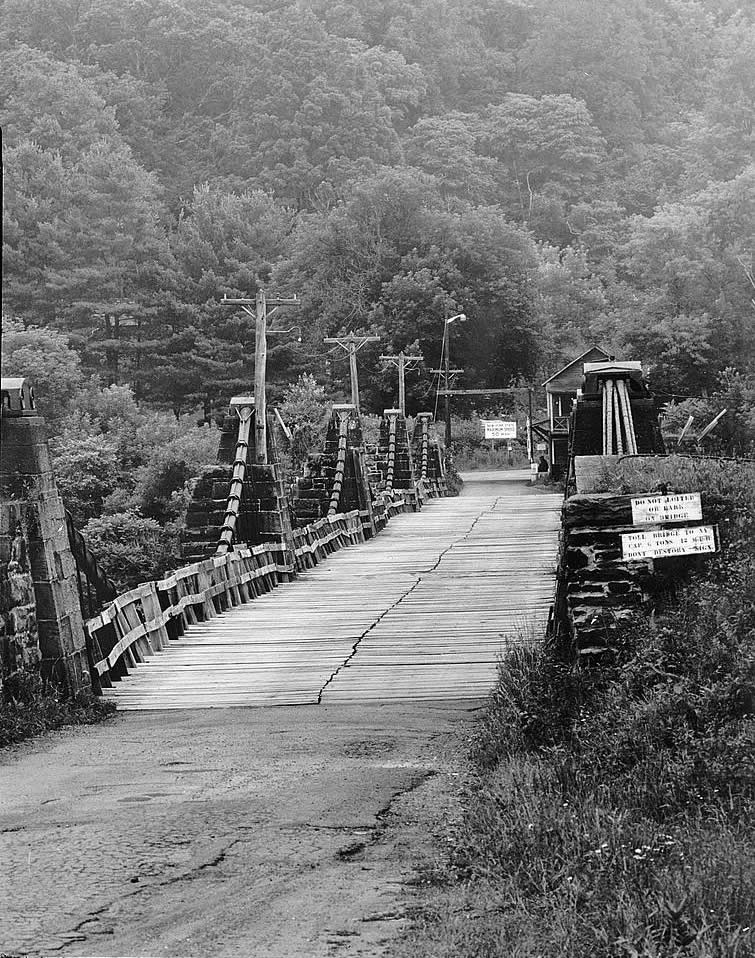 Not only is the Roebling Bridge in Lackawaxen the only remaining aqueduct of the four he built, it is one of three remaining structures built by Roebling: Covington-Cincinnati Bridge, Brooklyn Bridge and the Lackawaxen aqueduct. The Lackawaxen aqueduct was the precursor to the two iconic bridges.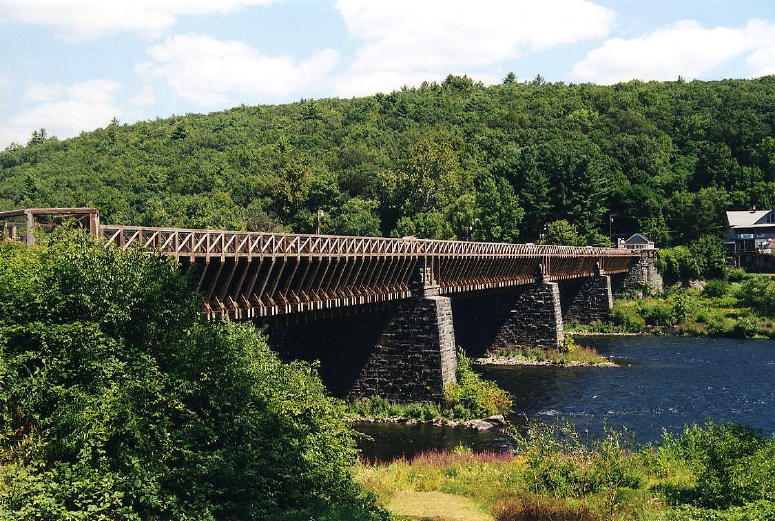 The aqueduct/bridge continued as a vehicle crossing long after the canal system ended in 1898. It was closed in 1979. In 1980, the National Park Service purchased the aqueduct/bridge as part of the Upper Delaware Scenic and Recreational River. In 1986, this superstructure was reconstructed using Roebling's original plans, drawings, notes, and specifications. In 1995, the wooden ice breakers, towpaths and aqueduct walls were reconstructed. Today you can walk across the former aqueduct and imagine the path used by canalers so many years ago. It also serves as a one-at-a-time vehicle crossing between Pennsylvania and New York.
As a side note, when crossing the Brooklyn Bridge into Manhattan, you'll find a statue of Horace Greeley for which Greeley, PA is named in his honor. He intended to start a commune in the mid 1800s but they barely lasted one winter and not enough knowledge of farming.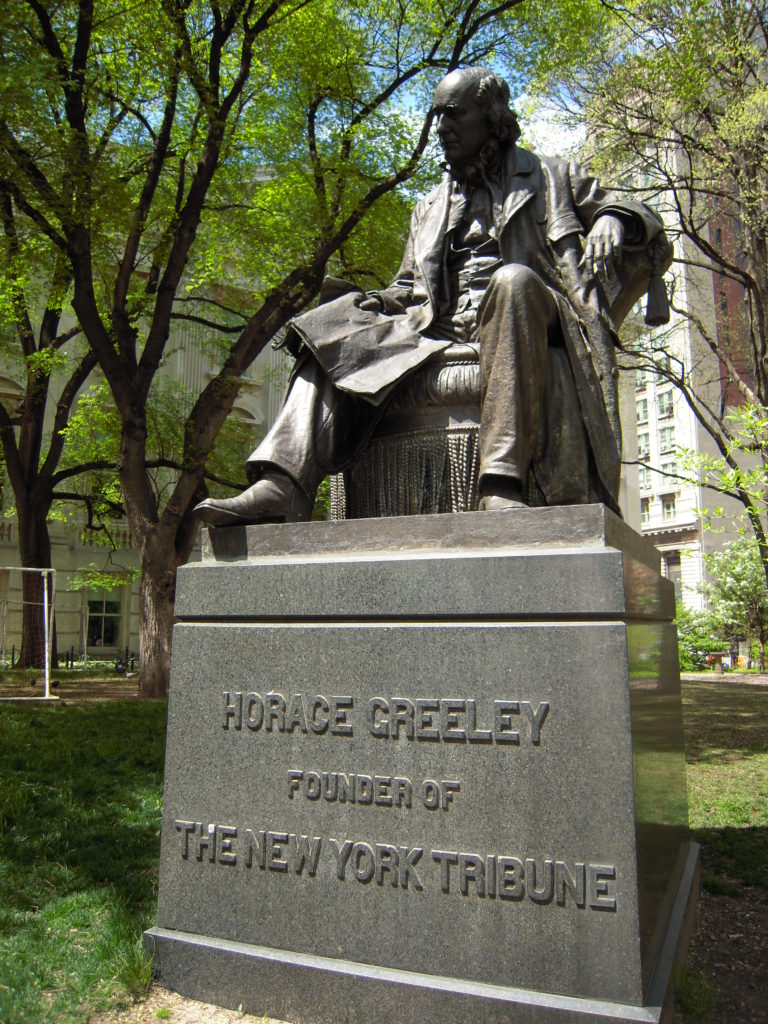 Follow us on Instagram and Facebook @PoconoSecrets Visit www.LAGuzda.com or www.PoconoSecrets.com for past articles.