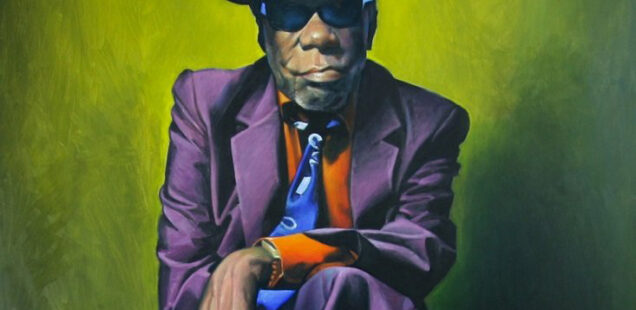 Oliver Johnson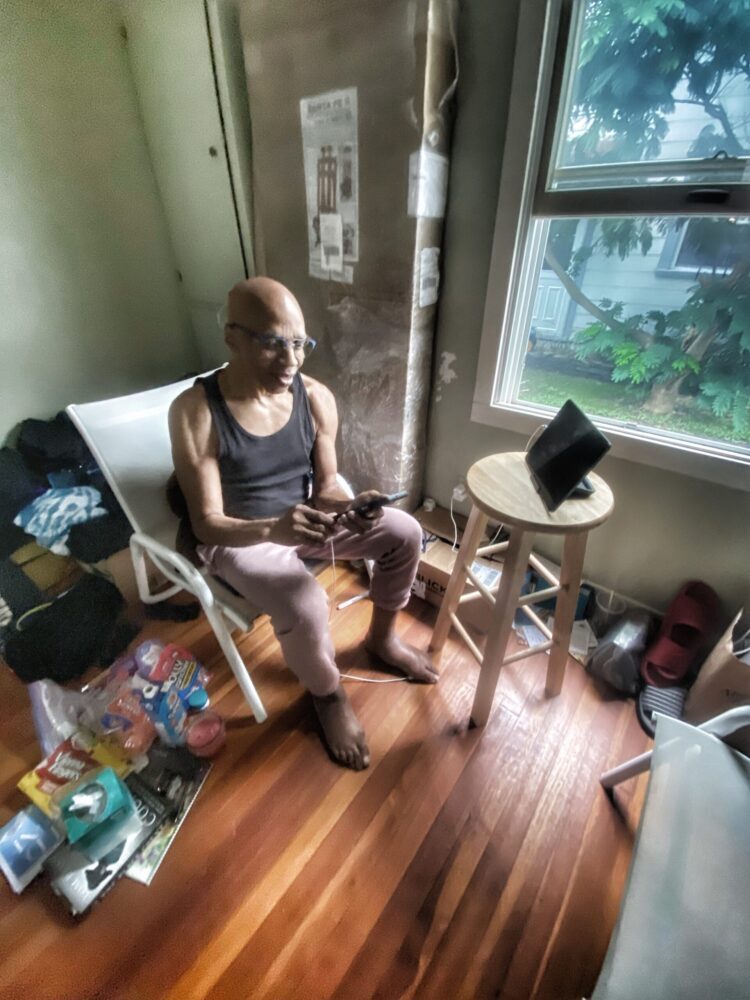 I had the good fortune to meet the artist, Oliver Johnson, over the summer of 2021. AMSkier was hosting him in the bungalow that was the former offices of The Delaware Highlands Conservancy. The warmth and wisdom of this thoughtful, soft-spoken man, made a lasting impression.
He had just heard the news that his portrait of Vernon Jordon, civil rights activist and advisor to President Bill Clinton, would be a permanent addition to the National Portrait Gallery in Washington DC.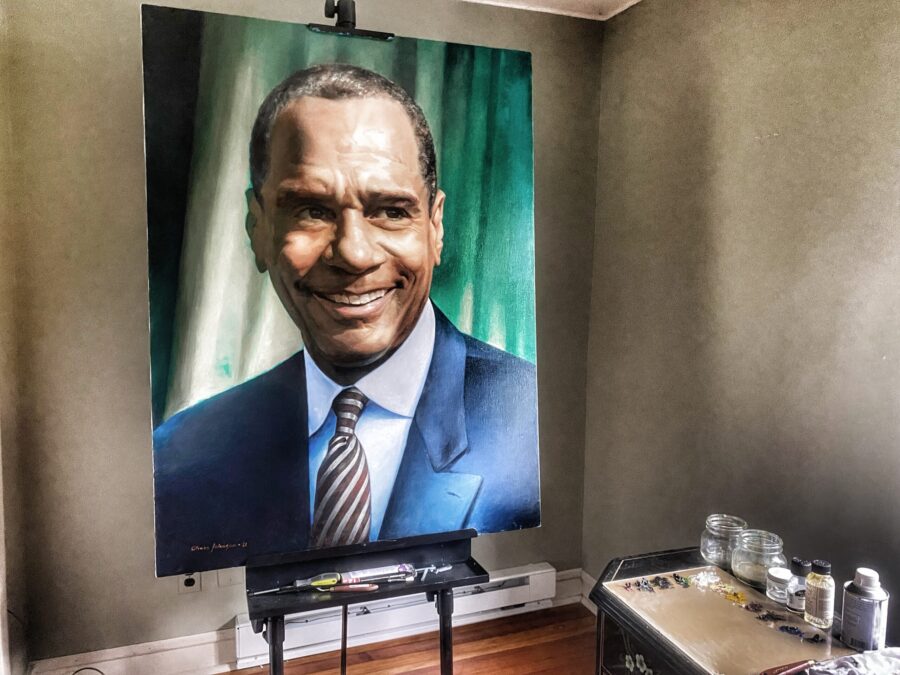 Oliver has been referred to as a "Jailhouse" artist, having learned his skill while serving time. His family moved around a lot as a child and he connected with the wrong group of friends. By his early 20s he had corrected his path and began to take his painting seriously.
His works hang in many galleries including The Wildenstein Gallery in New York. His paintings are sought by collectors.
I met Oliver and we chatted briefly. There was something so deeply soulful in his words and in his eyes. I asked if I could interview him for a Pocono Secret. He agreed.
As I searched for background information to prepare for my interview, the first image I saw was his portrait of Johnny Lee Hooker. That was it for me! The image is so powerful; I can hear the music just looking at it. His use of color and shadow is so bold that it wraps itself around you.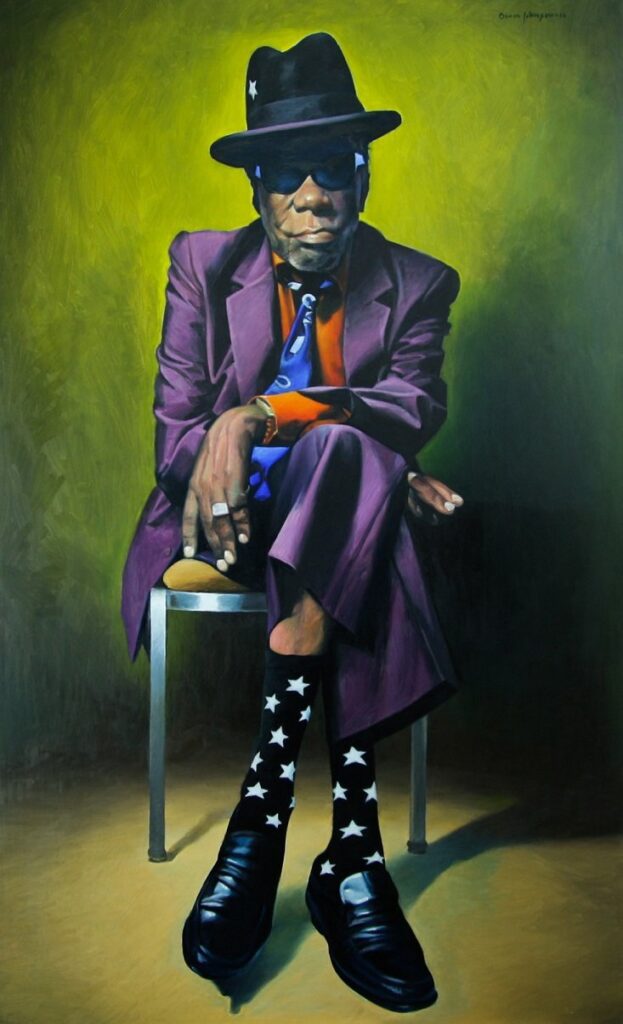 We met for our conversation. He spoke a great deal about his daughter who lives outside of Philadelphia. We talked about Vernon Jordan and many of the influential people he had the honor to meet and paint. He was so easy to listen to. His gratitude and appreciation for all that life has given him was clearly a source for his creativity.
His phone rang. He picked it up to shut it off, apologizing for not doing so beforehand. He noticed the caller and asked if I wouldn't mind if he took this call. It was a friend who had been sick. He answered. His friend's cancer was back and it didn't look good. Through the phone, I could hear the man burst into tears. I got up and politely excused myself leaving Oliver to console his friend.
It was soon after that I heard the news that Oliver Johnson had also passed away from cancer. I knew he was sick but didn't realize he was that sick. I wish had more time to talk with Oliver but I am grateful for the time we shared. Now, every time I pass the little house where we met, I think of him and his gentle soul.
You can listen to Oliver as his tells his story to Lisa Champeau in a Harmony Talks podcast. I highly recommend it.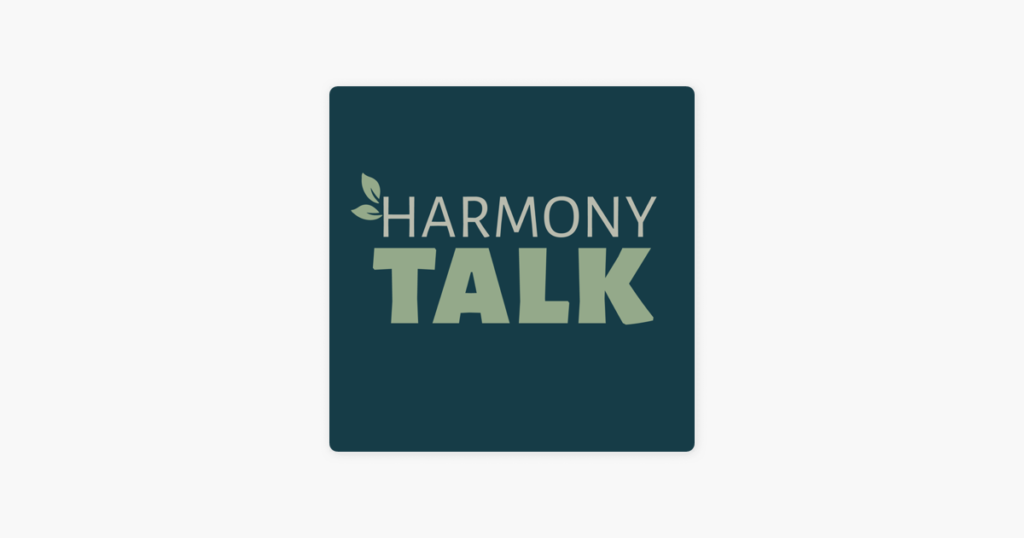 Follow us on Instagram @PoconoSecrets and on Facebook @PocoPike
Visit www.LAGuzda.com or www.PoconoSecrets.com