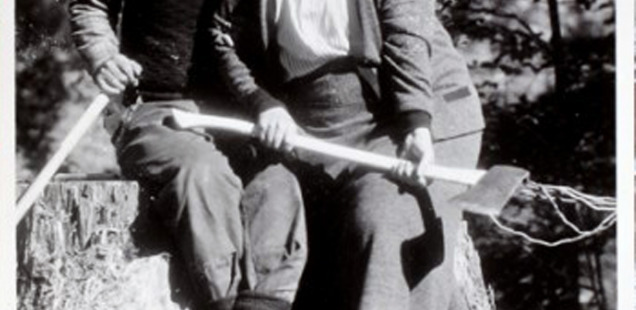 The Zane Grey's… an unusal love story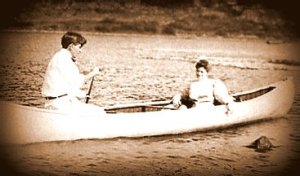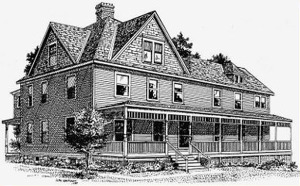 The Zane Grey House, a National Park overlooking the Lackawaxen and Delaware Rivers in prominent view of the Roebling Bridge, is a must see in the area.  The boat launch directly in front of the home is ideal for eagle viewing. But the unusual love story behind the scenes is the most engaging part of The Zane Grey's.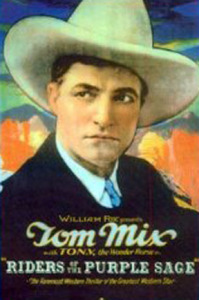 I first fell in love with Zane Grey's writing when I read "Riders of the Purple Sage". His descriptions are so vivid and rich you can smell and taste the landscape. Like Louis L'Amour, Grey is credited with romancizing the cowboy mystic. He's written 89 western adventure books and of those 112 films were adapted.
Grey was born Pearl Zane Grey in January 1872 in Zanesville, Ohio. Zane attended Penn State in State College on a baseball scholarship where he studied dentistry. He graduated in 1896. Grey was an avid sportsman with a passion for fishing. Opening his office in New York City, Zane would write at night to offset the tediousness of dentistry. He and his brother would often set out for camping in Lackawaxen where they would fish the Delaware River. In 1900 he met a local girl, Lina Roth but known as "Dolly". They married five years later and settled in the house in Lackawaxen. They had three children, Romer, Betty and Loren.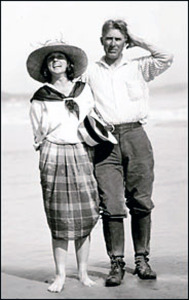 Dolly came from a successful family of physicians and had studied to be a teacher. Once married she left her teaching position and was instrumental in building Zane's writing career. Her inheritance allowed Zane to leave dentistry to pursue writing full time. Dolly was a sharp businesswoman who served as Zane's editor and negotiated all of the contracts with publishers, agents and film studios. They shared the proceeds fifty-fifty of which Dolly covered the household expenses out of her share.
While Dolly managed Zane's career and raised a family, Zane was often gone for long periods of time. He enjoyed fishing and the company of women. He had a number of mistresses. Dolly accepted his behavior.  He was a passionate man with deep inner turmoil, a deeply flawed artistic soul. But he never apologized or made excuses for who he was. He was brutally honest and upfront before they married as to the kind of husband she could expect. Their love story is evident in the letters shared across time and distance. A great read is Dolly and Zane Grey: Letters from a Marriage, 2011 by Candace Kant. It's a penetrating analysis of an odd marriage as well as insight into the early 20th century publishing and film industries.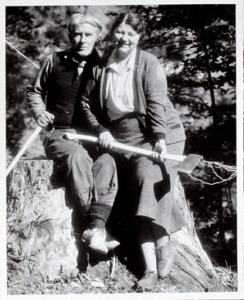 Not only did Zane pen a plethora of western adventure novels but was equally a distinguished writer of two hunting books, six children's books, three baseball books, and eight fishing books. Many of them became bestsellers. It is estimated that he wrote over nine million words in his career. From 1917 to 1926, Grey was in the top ten best-seller list nine times, which required sales of over 100,000 copies each time. Even after his death his publisher, Harper, had a stockpile of his manuscripts and continued to publish a new title each year until 1963.
Through Zane's writings and Dolly's business acumen, the Grey's enjoyed a spirited life. They lived most of their adult years in California. They traveled all around the world. But they are buried for eternity in the land of their heart… in Lackawaxen.
For information on The Zane Grey House visit http://www.nps.gov/upde/historyculture/zanegrey.htm