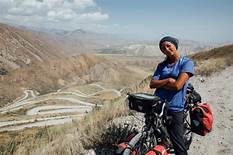 Unlearning by Bike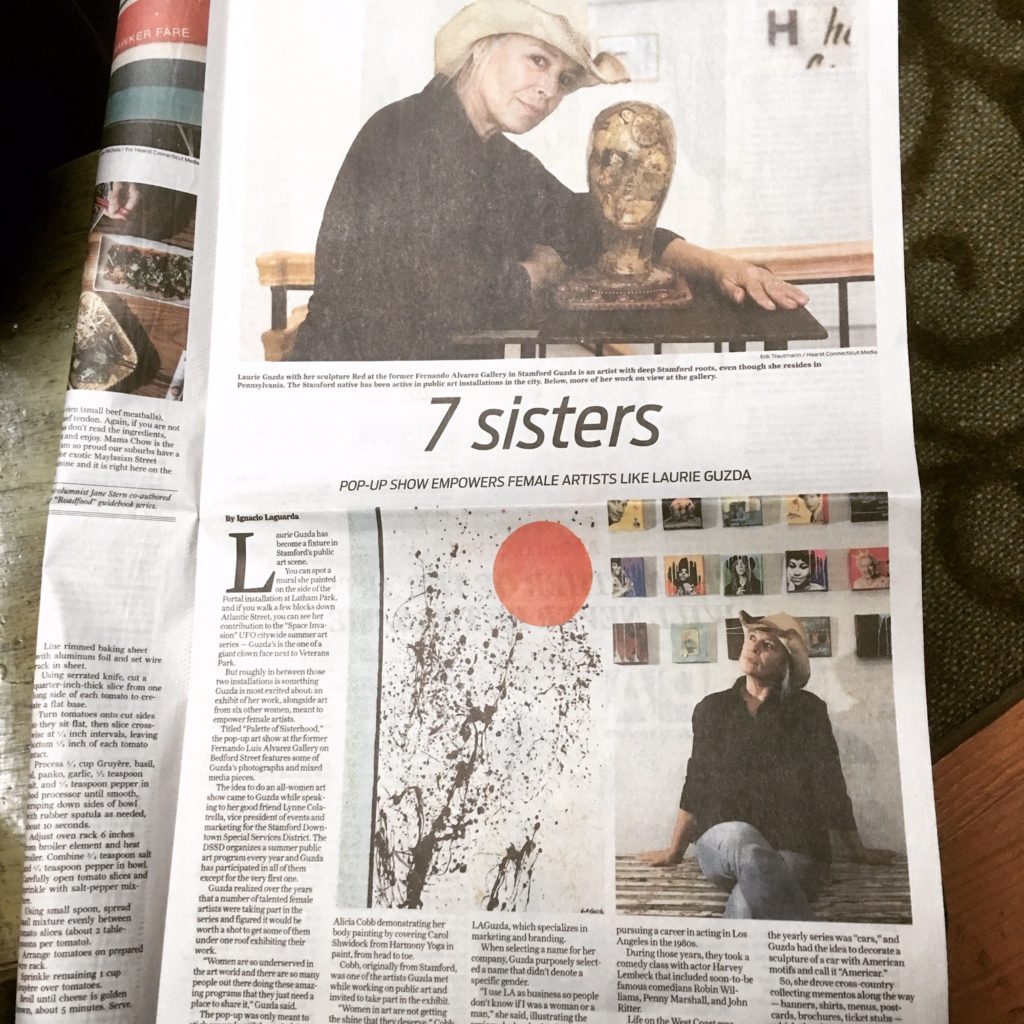 I was fortunate to be included in a very special pop-up gallery event in Stamford, CT over the summer, "Palette of Sisterhood". It consisted of women who met through public art projects in Stamford. Part of our responsibility was to create one or two events – workshops, demonstration or lectures/talks that focused on amazing women. I was introduced to several amazing women. But one stood out to me, Nicole Heker.
Nicole is a young woman who spent a semester studying in Asia. She was deeply impacted by the experience that she returned after graduation from Penn State. She became the Director of Development for an organization called, Happy Kids Center, in Nepal.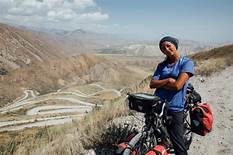 Happy Kids Center's mission is to break the cycle of poverty, child labor and child marriage within their community through the creation of safe spaces focused on empowering Bhaktapur's at risk youth through creative play, education, skill building and health programming. Their vision is a world where Happy Kids can realize their dreams through hard work and dedication despite the prejudices and oppressive societal expectations they often face.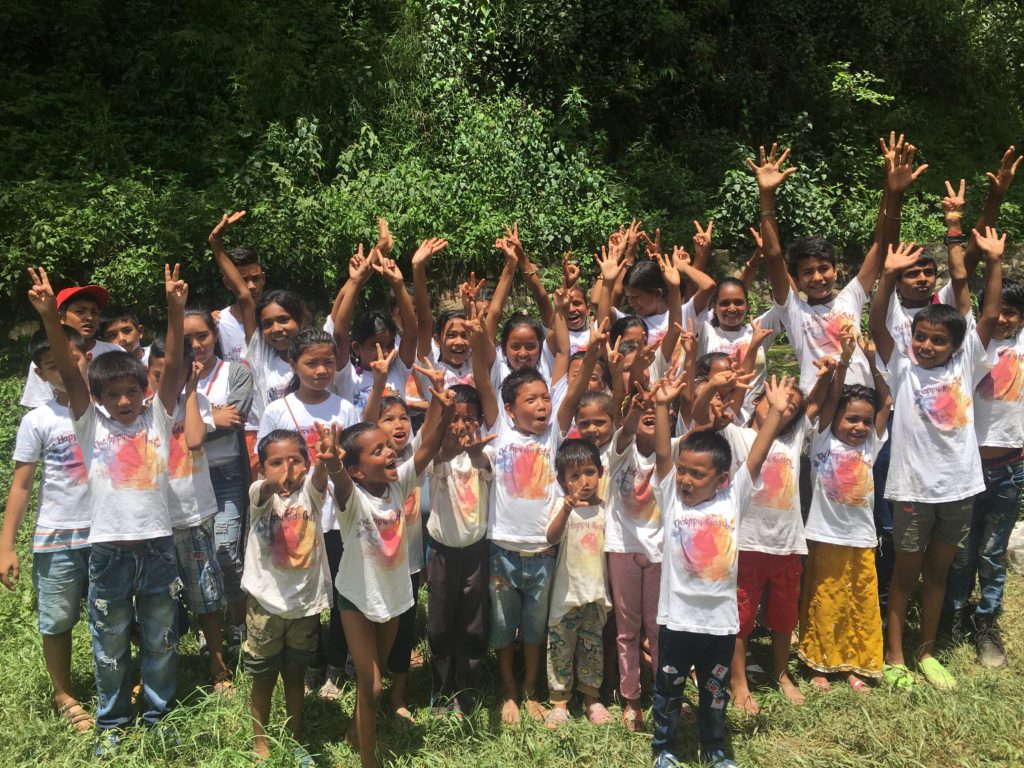 But something amazing happened to Nicole. She began questioning her own societal expectations.
What did Nicole do? To raise funds for the Happy Kids Center and to answer some of her own questions, Nicole set out, alone on a bicycle, to unlearn everything she'd been taught.
I never thought I would be one to do this. Wild camping alone by a river that cuts through a valley, surrounded by mountains, laying back under the trees by a fire I made on my own in the middle of Macedonia. I started cycling alone from Chiang Mai, Thailand on March 8, 2018– the international day of the woman. Slowly but surely, I have inched my way West towards Spain, over mountain passes, through lush jungles and arid steppe. This has been a journey of a lifetime–a way to see the world and myself differently, more honestly maybe.

This journey is being experienced through the framework of "Unlearning" a concept introduced to me in 2015 by a sociology professor. It means to me, that we need to make ourselves aware of the stories we have been told about how the world works and what our place is within that framework. In my community, that story is that you need to go to school, get a secure job, get a house, get married, retire and then you're allowed to enjoy. It's that the world outside the States is scary, especially for a woman alone. The stories I told myself centered around a series of "I can't's" or "I'm not's." My purpose throughout this trip and throughout life is to unlearn these stories, strip myself of that which does not serve me or belong to me, and see what's left when all else falls away.

It's been over a year since I started this journey. I've gone through 17 countries, much of which I did alone, though I've had the pleasure of meeting others along the way who joined me for a time. I live outside, camping most nights under the stars, bathing in rivers, cycling along the folds and crests of the Earth. And I have unlearned a lot along the way.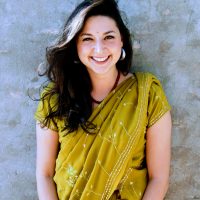 You can follow Nicole at
@NicoleHeker or @UnlearningByBike
To donate go to: happykidscenter.org
Follow us on Instagram and Facebook @PoconoSecrets Visit www.LAGuzda.com or www.PoconoSecrets.com for past articles.