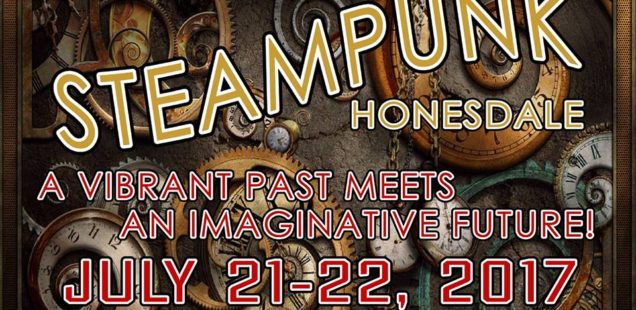 Steampunk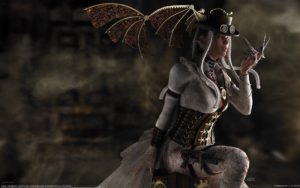 When I think of Steampunk, I think of the movie Wild Wild West with Will Smith and Kevin Kline. I also think of HG Wells and time machines. Steampunk is a genre that reflects 19th Century style and technology. It is an inspired movement of creativity and imagination.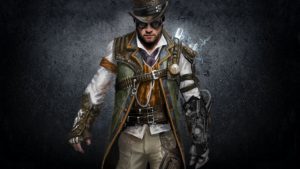 Although not a new genre, I became familiar with Steampunk through Burning Man, an inspirational gathering in the desert offering an explosion in the sharing of ideas. People wear costumes and Steampunk has its own subculture among a culture of innovation and vision.
The look of Steampunk is sexy. It looks good on a variety of shapes and sizes. Top hats, bloomers, corsets, gloves and boots combine to create layers that compliment and move well. It hides problem areas while accentuating assets. The starched collars and tailored cuts matched with a contrary free-flowing pairing makes for an opportunity in creative fashion. Even Steampunk eyeglasses and goggles are distinct.
It's not just the fashions that are creative opportunities. There are groups of like-minded individuals that meet globally for Steampunk themed events. The events highlight technology that is self-driven; Steam being the most obvious as in railroads and boats. Any alternative energy source is suitable, but Kinetic energy is ideal for Steampunk themed designs.
Some devices are quite clever but most fall under the Rube Goldberg heading of creating a complicated system to perform a simple or mundane activity. Yet some create mesmerizing art installations. Steampunk is a retro look at a world on the brink of technology, when a natural curiosity was nurtured and available to anyone to explore. A time before time was structured and organized.  Time zones were created in 1883 by the railroads.
The railroads are very "Steampunk" and that's why Honesdale Steampunk, an event scheduled for July 21 – 22 will be held throughout Honesdale.  "A vibrant past meets an imaginative future!"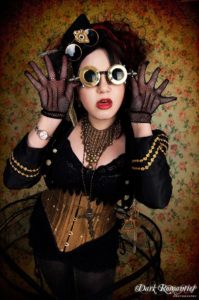 Steampunk is stylized and it is fun. It is whimsical and creative. It's a re-creation and a reinventing. It's polite and it's romantic. It's stimulating, creative, intelligent and bizarre. But, most of all, Steampunk is fun!
For more information on Honesdale Steampunk, contact the Greater Honesdale Partnership at  570-253-5492 or visit www.visithonesdalepa.com. Other resources for information include: www.ministryofpeculiaroccurrences.com and www.historicalemporium.com
Follow us on Instagram @PoconoSecrets and on Facebook @PocoPike