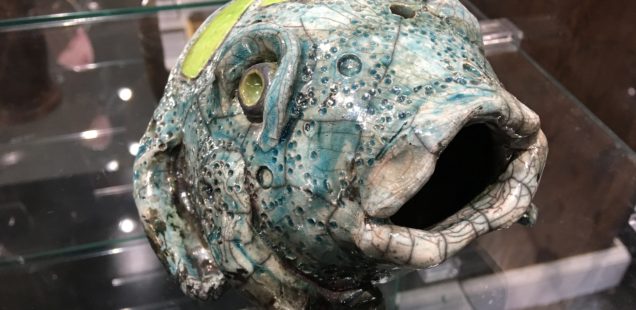 The ART FACTORY of White Mills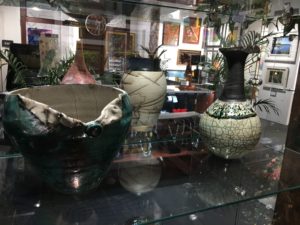 Looking for UNIQUE Holiday Gifts?
Meet Jerry Davis, a retired electronic worker from New Jersey. Jerry bought the beautiful barn / studio building (it actually looks like an old grange building) located at 736 Texas Palmyra Highway (Route 6), in White Mills, in 2011. He has been lovingly restoring it to create "A Community Art Center for Local Artists".
The space is chockfull of offerings in jewelry, pottery, painting, photography and sculpture. And the prices are just as varied, meaning that everyone can find something that fits their budget.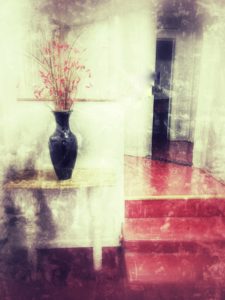 I asked Jerry what prompted an electronic worker to create a shared art space and his answer was simple, "It was this or be a ballerina." Jerry is a stained-glass artist. The factory also serves as home to his studio. Not sure if Jerry leaping in tights is something to add to my "To Do" list, but certainly visiting the The Art Factory and enjoying Jerry's stained glass and candle spinners is a must!
The diversity in the artwork is truly beautiful. Jerry has created a magical space with a pleasant flow so that each artist is displayed well and yet each presentation drifts seamlessly into the next.  I particularly love the attention to detail in his renovation. I love the bathroom. I actually created an image for an exhibit using a photo of the entrance to the bathroom.  There's a warm and inviting sitting area, a sweet kitchen and lots of work space.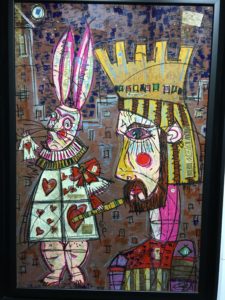 One of my favorite artists on display is Charles Gregory Woods. His work is playful, brightly colored, textured, and thought provoking.
In October, The Art Factory featured a program for emerging high school artists. Creating workshops, lectures and programs that foster local artists is a priority – "where talent and appreciation meet." Along the same school of thought as the Dorflinger Factory Museum, establishing artist-in-residencies and a travel destination, our industrial heritage is finding a new excitement. We are very fortunate to have people dedicated and passionate in bringing these factories to life. We need to support them so they can continue to enhance our community.
I encourage you to visit The Art Factory. Visit their website at www.TheArtFactoryOfWhiteMills.com for a schedule of events. If you have art or ideas for classes, workshops, lectures or events, introduce yourself to Jerry. Tell him I sent you.
I invite you to continue adding #PoconoSecrets to your beautiful images on social media.