Making Movies in and around HAWLEYWOOD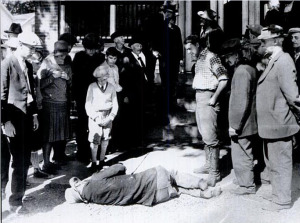 I'm surprised with the close proximity to New York and Philadelphia that the Pocono Mountains don't attract more film makers.  But it has attracted some.
The first silent movie ever made in the U.S. was filmed in Milford in 1912. Mary Pickford, queen of the silent film era, starred in The Informer produced by D.W. Griffith.  The Informer was one of two films made in northeastern Pennsylvania in 1912, the other film; A Feud in the Kentucky Hills was shot in Pike County as well.  DW Griffith brought his troupe of 40 actors known as the Biograph players to Milford, Pennsylvania to utilize the local terrain.  The troupe stayed at the Sawkill House in Milford and used locations overlooking the Delaware River and used many local extras in the films, including Ernest Wood. In 1927, the film industry visited Milford again to shoot The Strength of the Weak and used many locals as extras.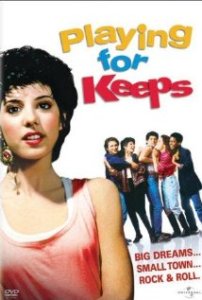 There were several films shot in the Pocono Mountains throughout the 30s, 40s, 50s, 60s, 70s but it is difficult to be specific.  People remember "that movie with… you know, that guy… it was black and white… it had that woman – what's her name?"  It's hard to research with details like that.
However, in 1986 the Weinstein brothers produced Playing for Keeps which was shot in Bethany, Hawley, Lake Ariel and Honesdale. It starred Daniel Jordano, Matthew Penn and a relative newcomer named Marissa Tomei.
Wet Hot American Summer was shot in Pike County in 2000. It starred Janeane Garofalo, David Hyde Pierce, Michael Showalter, Christopher Meloni, Molly Shannon, Amy Poehler, Paul Rudd and Bradley Cooper.
Pizza was shot in Milford in 2004. Some Thing and The Shiney both shot in Canadensis and Monroe County in 2005 (although neither appears in IMDB) and No News, a short film in 2006.  Kundalini shot several scenes in Honesdale in 2010.
2010 also saw the cameras rolling on Ryan Gosling and Michelle Williams throughout Honesdale and Scranton for the critically acclaimed film Blue Valentine. It won the Grand Jury prize at the Sundance Film Festival. The film also garnered a best actress nomination for Michelle Williams as well as Golden Globe nominations for both Michelle Williams and Ryan Gosling.
With its natural beauty —  game lands, rivers, lakes, fields and waterfalls…  farms, mills, charming towns, Victorian houses, mansions, cabins, cottages, quarries, bridges and so much more – the Pocono Mountains offer a diverse  collection of locations.
But, we need to continue to expand our offerings to invite and interest production companies to consider the Pocono Mountains for their project. If you have a talent or skill that is available for hire, visit PoconoFilm.com and upload your info.  In addition to gaffers, electricians, builders and such; they need caterers, dry cleaners, painters, animals, office personnel and more.
Have you ever had the desire to be in a film? Upload your photo – whether you have acting experience or not. Production companies often need extras and that can be your first step toward an acting career or, at the very least, a fun experience and great story to tell for years to come.